6 Hard Business Lessons I've Learned in the Past 12 Years
By Christie Summervill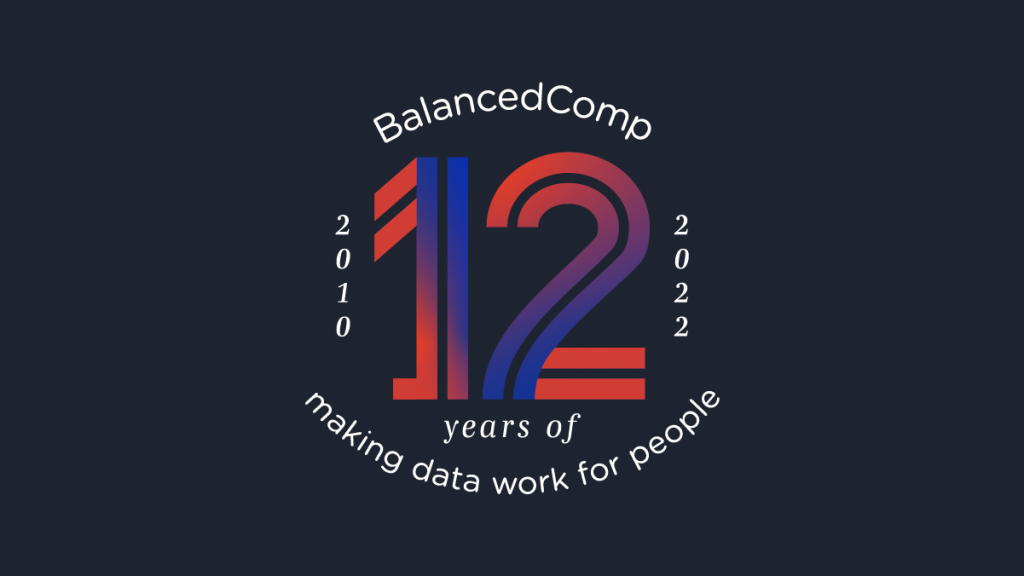 Over the past twelve years as CEO of BalancedComp, I have learned some hard-won business lessons about growth mindset, best practices in hiring, and more. The following are the top 6 lessons I have learned that have shaped me as the CEO of a small business.
1. Do not relent to a scarcity mindset
The typical profile of an entrepreneur is that of a "risk taker," but even risk takers must overcome real or imagined fears that tell you that you are not enough to strike out on your own. In 2010, I took all I had saved for retirement and invested in developing my own web-based application so I could continue working as a Compensation Consultant in the industry. I had spent ten years working with financial institutions only to be walked out the door after a changing management situation altered the business model and core values I had previously been trained to live out. 
Everything within me had to fight a scarcity mindset in the face of my vulnerabilities. I questioned all of the following: How would I support myself and my family? Would my software be ready to go to market on time? Would I be ruined and humiliated if I failed? Would my clients have forgotten me? What if they wouldn't take a risk on a new company? I had never been a CEO before; what did I think I was doing? 
The fear of not being enough to accomplish my purpose had to be overcome
While acknowledging these fears, I had to quiet them and announce that I was enough and that we would have what was needed at the time it was needed. I was truly guided by faith. 
My first office was in a small rental house that belonged to a family friend. I worked there alone for the first year before my daughter Jacqualyn, a recent college graduate, joined the business full-time. Those early days were some of the toughest, as any startup owner will tell you. Today we are a team of 15 employees with a mix of talents and expertise and a labor budget of nearly $1.5M. We have over 300 clients from a strong mix of banks and credit unions in all 50 states. 
The scarcity mindset keeps you playing small and staying in your comfort zone instead of reaching and growing. But the lesson I learned by going through all this is that those hard spots are where you learn to stand alone and trust that there is room in the universe for you to manifest your dream.
2. Catch a rising star
I have found that some of my best employees turned out to be those that were under-employed at the time we met. By looking deeply, seeing their unique talents, and allowing them to be giants in their job, they returned that favor with immense loyalty. In fact, some experienced employees—who might be considered experts in their field—sometimes come with less commitment to the company. These types can be more easily swayed away with a 10-13% increase in pay.
A couple of employees we have successfully hired had terminated previous employment under difficult circumstances and struggled to find their professional footing in the market again. Because I had struggled myself with previous employment situations, I looked past that and gave them an opportunity to achieve higher success. The respect they received from colleagues and clients mirrored how they wanted to be viewed and impacted their self-identity, meeting their highest self-actualization needs. When this happens, it is very difficult for another business to replicate the same opportunity for success. 
When you see greatness in someone before they can prove it to the world, they often feel loyal and grateful to you for the opportunity. 
3. Watch those salary grades
Not long ago, I had a terrific and talented graphic designer who spent two years at our company. When he was first hired, he was brought in as a Graphic Designer I.  After a couple of years, he advanced in his role and became a Graphic Designer II before moving away to work remotely full-time. During that period, I became out of touch with how his job morphed and changed into that of a UX/UI professional, not just a Designer II. 
I still had his job in grade 9 instead of grade 11—a big mistake on my part! This amazed me because I am the expert!
When the time came, it was easy pickins for a higher paying business in California to recruit him away from us. I learned in that instance that it is critical to continue to reevaluate jobs for expansion and salary grade changes to not give quality employees a reason to talk to recruiters and look elsewhere. I'm always warning clients about this error, and I made the same mistake. 
4. Take the blame
When our performance management software (BalancedResults) first came out, I had an implementation scheduled for our first client in California. While onsite, it came to my client's attention that employees could see the salaries of other employees within the company, a technical glitch in our new software. That was probably the worst mistake a compensation consulting firm could imagine—unwittingly sharing employee salary data. As the CEO of the company, I had to take the blame. It was ultimately my responsibility, even if I had not written the code that had caused the error. I lost the client. But we grew from that mistake and never made that or any mistake of that gravity ever again. Today BalancedResults is a highly functioning and well-regarded product. However, I still wish we had been more careful at the time of that implementation to prevent that error and the loss of a valuable client. There are still consequences to mistakes. 
5. Turn threats into opportunities
When BalancedComp was only a couple of years old, a national salary survey refused to sell us their data because they viewed us as competition. Additionally, they threatened to sue us if we even blended the data in with 20 other sources to come up with our own numbers. At the time, I was afraid it would hurt our credibility and revenue if I couldn't say I used their highly regarded industry survey. Additionally, I wasn't sure they could win legally, but I knew they had more money than I did for attorneys. A perceived threat set us on the path to an extraordinary opportunity that we capitalized on. I told my business team, "We'll beat them in the marketplace!" We used our savvy software development skills to build a tool that allowed respondents to complete our newly minted BalancedComp Salary and Incentive Survey in 20 to 30 minutes instead of the arduous process that was the industry standard. Today, BalancedComp produces the third largest salary survey for financial institutions on the market, and we are quite proud of it!
6. Soft skills are as critical as technical skills
A few years back, I made a mistake when I hired a relative of a key employee. To be honest, I fell into "people pleasing" in this instance. The new hire regularly gave off an "I'm so smart, and you're not" vibe to the other team members. He was clearly toxic to the team despite his knowledge and personal skills. I let this go on too long and tried to work through it with him for a couple of years. When employees would come to my office offended after an interaction, I would coach them to address the situation with him directly because I desired his technical prowess. 
"He wasn't condescending to me," I said to myself, so I was never sure how serious the problem was in the workplace. In the meantime, other team members were taking it in the gut emotionally, and I learned that I shouldn't have hired anyone to make anyone else happy. Further, I should not have had the hubris to believe I could change someone else's personality, and I should have terminated him in a timely manner. I was so sure he would appreciate my coaching, and I could help him become more self-aware. It could have cost me key employees, but I was fortunate when that relationship ended respectfully. I should have listened sooner and ended it so he could find an environment that would be better for both him and our staff. 
Hard lessons don't come easily
Most business successes come from making mistakes and growing from them. And the truth is that we don't learn and grow as much from successes as we do from our failures, no matter how painful the lesson. Today BalancedComp is celebrating its 12th anniversary, and we are extremely proud of our 95% client retention rate. By accepting our own vulnerabilities, believing we will have what we need when we need it, and surrounding ourselves with brilliant people who will hold up a mirror and tell us authentically about the service we deliver, we can become better people and better consultants, and I have become a better CEO for it.
Back to Blog