How Culture Can Help Combat The Big Quit
By Christie Summervill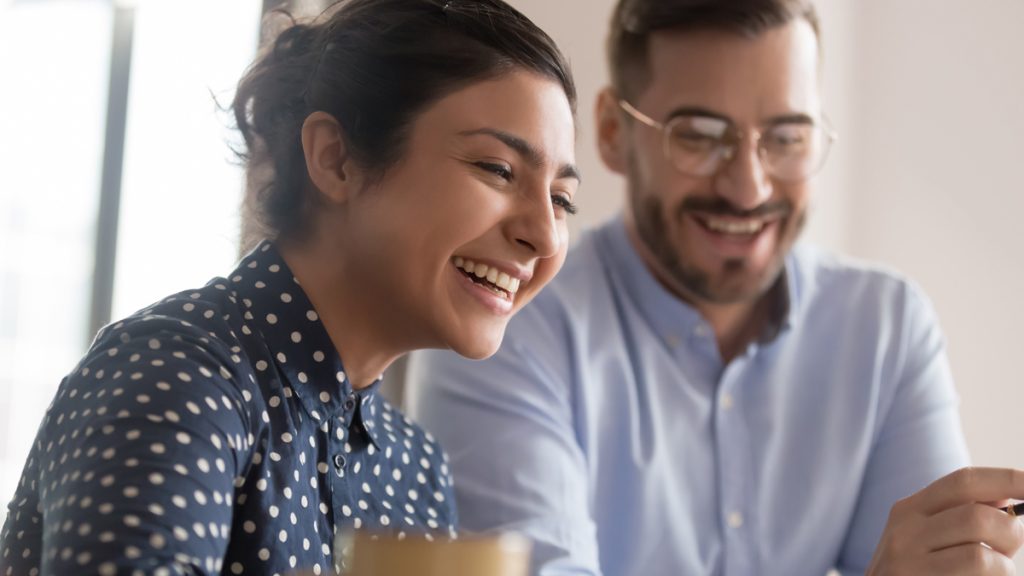 Millions of Americans are fed up with their current working situation. The question becomes, why are people leaving en masse? While many leave for more money, others leave with no plan in mind. Perhaps some had reached the point where temporarily relying on their savings while searching for more desirable jobs was a better option than staying in a job that drained them emotionally. According to a recent article from LinkedIn, there is data suggesting that a "toxic work culture" is the biggest reason people don't stay in their current position. "According to one analysis published in the MIT Sloan Management Review, researchers say record turnover is actually being driven by something a lot harder to fix: a toxic work culture." 
Focusing on culture in addition to making sure pay is competitive to market is an important strategy to winning the battle for talent. In fact, the less successful you are in developing a positive culture, the more you have to pay to retain talent. It is not farfetched to say that employees and job seekers are looking not only for fulfillment in their work but a reprieve from it, too. And considering how many hours of our lives we dedicate to our work, why not?
Heather Hernandez, VP of Human Resources, joined Anoka Hennepin Credit Union in Coon Rapids, MN in 2004. In 2007, the credit union had a record high 35% turnover rate. Last year in the middle of The Great Resignation, turnover was 14%. Heather ascribes the success of lowering this turnover rate to a dedicated focus on company culture. Heather has since been a champion at her place of work, shifting the company's cultural DNA through the following: transparency, trust, prioritizing families, hiring the right people, and having fun. 
Heather recommends the following core values which have made a positive impact on her employees and organization:
Transparency. When I was hiring a department manager I told them I was honest and upfront from the beginning. "You are going to be managing two of the hardest employees to manage in the organization; they have been here for years." It was better for them to know what they were walking into rather than just accepting the position with off-base expectations. The manager knew the good and the bad when they started. Employees value transparency and authenticity at all levels of the organization—this creates loyalty and trust.
Trust Employees. There are very few things that get you fired here, but one of them is lying. If you make a mistake, own up to it. For example, we don't ask for Doctor's notes unless we suspect an employee is not truly ill. If our employees are sick, we want them to stay home. We coach managers to say "I'm sorry you are sick" and not make employees feel guilty for calling in ill. Another example of this trust is that we allow some employees to work remotely when it makes sense. We trust them to get the job done, or we address their performance. 
Family comes first. We are like a family, and we take care of each other. If you have a sick child or a school activity, we prioritize making that work for everyone involved. We had one employee who had an infant in the emergency room the night before, and yet she was at work the next day. We sent her home because kids want their moms when they feel ill and the employee would have been worrying all day. We had a couple of people who were diagnosed with cancer and ran out of their PTO. Employees throughout the organization donated PTO to their sick colleagues. This helped the employee not be negatively impacted financially while having to deal with their health issues. The Credit Union movement's philosophy is "people helping people," and we believe that extends not only to our members but also to our employees, as well.
Focus on hiring the right people. We use a reputable assessment tool for all positions, whether it is an external hire or internal promotion. One is a skills assessment, and the other is a personality profile assessment. We had a seasoned employee who we wanted to be promoted into another position. However, they scored low for that position in the assessment. I reported her assessment results, but I was overridden on the decision and she was hired into the position and failed miserably. By using these assessments consistently, we have hired so many people who were promotable to other positions. Promoting from within creates loyalty.
Don't Forget to Make it Fun
Bingo board – We play all kinds of bingo! I create a bingo board, and every hour I'll send out a number. For example, we do "Dog Days of Summer Bingo," where we call out the name of a dog. Prizes are gift cards ranging from $10-$50. Gift cards do have to be included in payroll.
St. Patricks' Day – Scratch-off lottery cards for anyone who wore green on St. Patrick's Day.
Employee Appreciation Day – Handwritten thank you cards are written by upper management and come with scratch-off lottery cards where employees can win gift cards, event tickets, and even PTO.
Send a Good Impression – We use Paylocity payroll system, and anyone in the company can send a personalized message called an "impression" to another employee to acknowledge them. We average 75%-85% participation. For every impression received, an employee receives a "Bee." You can submit your bees for gift cards. Both the person making the impression and the person who received the compliment are entered into a drawing. These are compliments that stay with you. I still have one that was given to me 18 years ago.
Enhance Benefits
In addition to using BalancedComp to ensure that our salary ranges remain competitive to market, we have some pretty sweet additional benefits:
$200 a year reimbursement on work clothes they can buy anywhere

$50 a pay period to offset the cost of gasoline

Enhanced medical insurance participation to reimburse 75% of the family

contribution.

The waiting date for the 401K match is the first quarter after they start

Part-time  employees who work 20 hours a week get 57 hours of PTO and

participate in benefits

Provide 20 hours a year of community service for each employee

50% match up to 10% of base pay in the 401K

1% discount on secured loans after 6 months

$2,500 a year in tuition reimbursement after 6 months
It Goes Back to the Fundamentals of Human Relations
You will never be rich working at a credit union, but if employees feel valued and heard they aren't typically going to look for another job. We have still lost two employees recently; one young lady who didn't utilize our benefits and got a promotion elsewhere making $3 per hour more and another who retired. Nonetheless, the value of making sure employees know that we appreciate their specific contributions cannot be overstated. Like all families, we have some dysfunction, and things aren't always perfect. However, the bottom line for us is that genuinely caring for employees still works. They want to be paid fairly, but they want to work where they can make a difference and be recognized for it.
Back to Blog