New Features: September 2020
By Andrew Stephens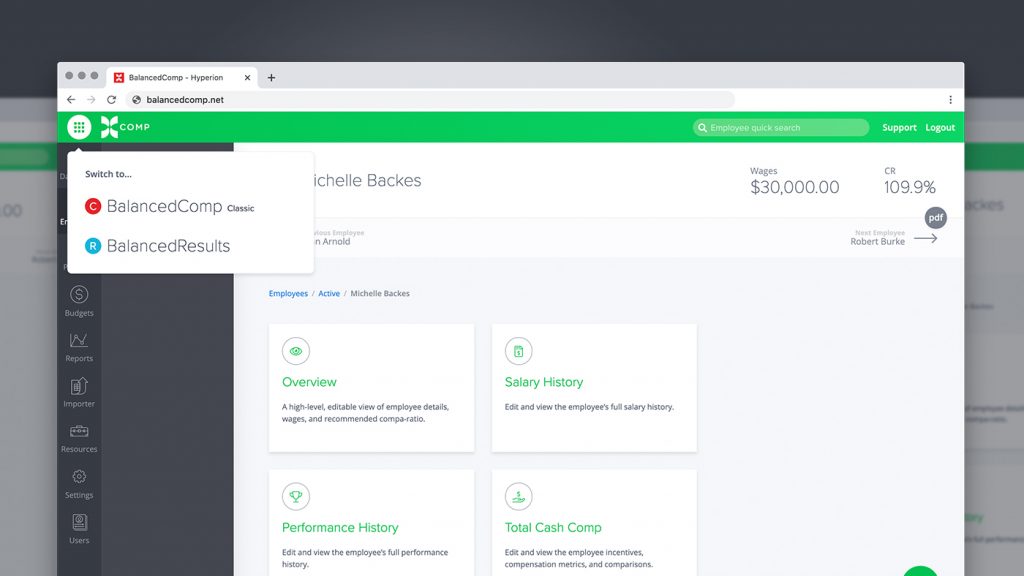 BalancedComp's latest product updates introduce new features that significantly improve your ability to navigate our suite of applications and understand where you are inside them. Combined with a powerful boost to our products' overall performance, your productivity just went into overdrive.
See the big picture with a new App Switcher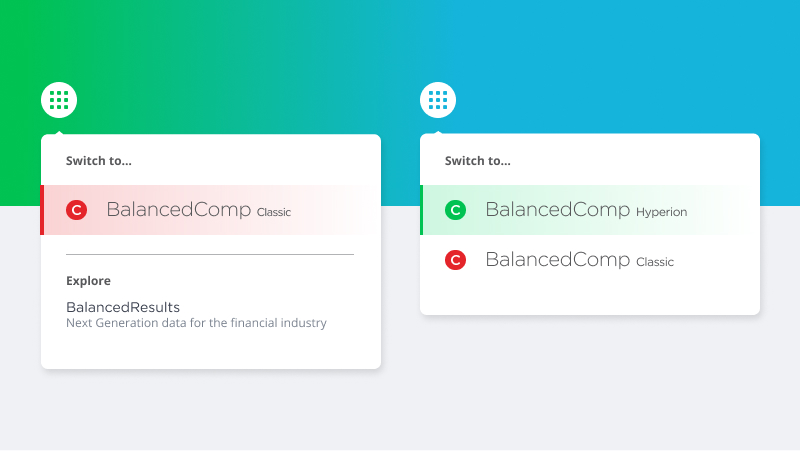 Before now, switching between applications was easy, but the trigger hid in the crowd with other UI elements. We moved it to a more prominent location and gave it a new look. What was once a modest link is now a window into your salary administration and performance management process.
Marking the path with Breadcrumbs

Inspired by the fairy tale Hansel & Gretel, breadcrumbs are a navigation aid to help orient you within our apps. Many pages now display a trail of page links as you move along, giving you a direct path home.
Mapping the journey with Landing Pages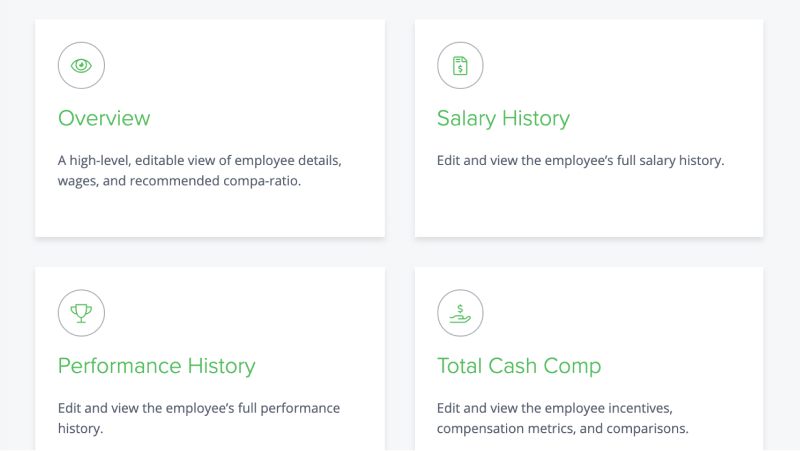 These pages list the content ahead and describe their purpose to give you more context about what you can accomplish as you move forward. We will continue to add more of these pages over time.
We value your feedback, so if you have something to share, don't hesitate to reach out. If you're enjoying our products or are excited about our new features, please let us know by leaving a review on Google. 
Back to Blog