Accurate salary grades and ranges are critical to keep your organization's pay levels competitive within your industry and local markets. That said, updating and managing those ranges can be about as much fun as a snake bite.
From this webinar, presented by BalancedComp CEO Christie Summervill, you'll take away key strategies to establish a salary administration plan that solves many of the biggest challenges you face.
Have you ever struggled to solve:
Hybrid positions that don't fit into the standard pay range
Employees who have maxed out at their existing pay grade
Employees who point to online salary information and claim they're not getting paid enough
Spending days and weeks interpreting survey data that, in actuality, has too few respondents to be valid
Push back from board members who approach compensation from their personal experience
This webinar will guide you step-by-step through addressing these concerns, building and fixing salary ranges, as well as demonstrate how you can develop executive buy-in the way compensation consultants do.
Upcoming Salary Ranges Webinars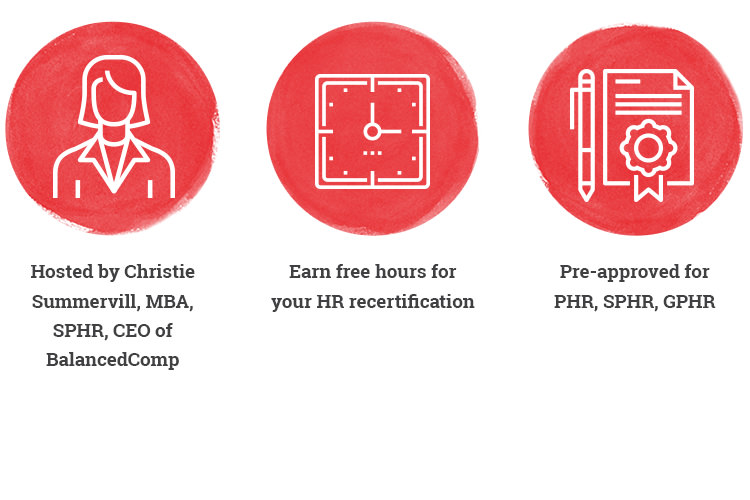 While you're here...
Wage compression: The silent killer