Recruiting Insight: Essential HR Positions
By Christie Summervill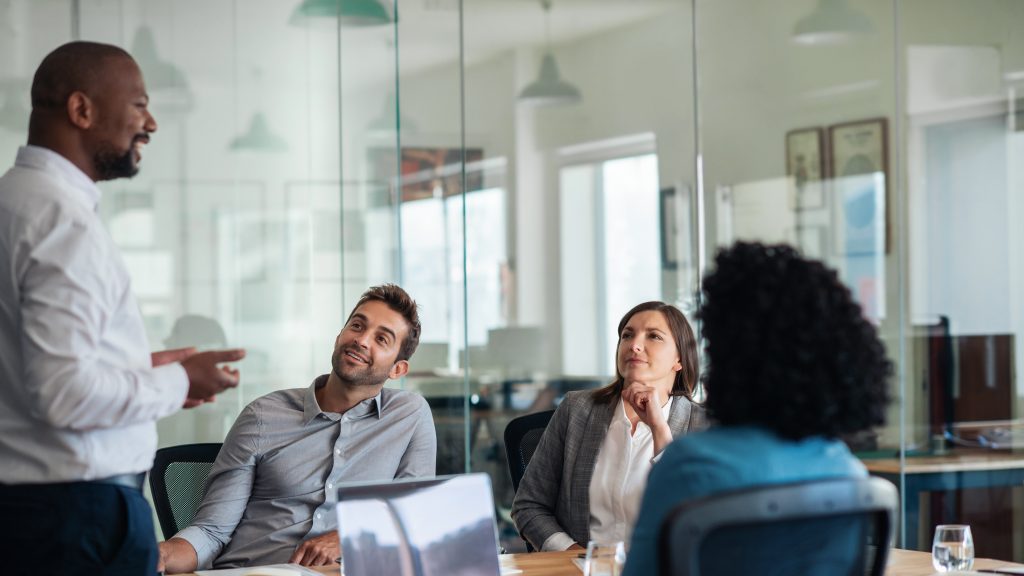 The State of HR Today
The number 1 fastest growing salary in the 2022/23 BalancedComp Salary & Incentive Survey is the Head of HR. The demands on strategic HR are unwavering with the confluence of major issues such as the advent of COVID, a tight labor market, and ever-increasing demands for higher salaries. As if that were not enough, employees are demanding a work culture where burnout is not the price to be paid for success, and they get recognized for their contributions. On top of all that, recruiting continues to be a never-ending focus. It's no wonder that new data from LinkedIn reveals that HR has the highest turnover of all job functions, with a quit rate of 15% over the last 12 months.
These super-achieving HR Managers and executives are the champions of workplace excellence and continue to guide the total reward proposition for employees by focusing on developing a culture where employees, who have many options, want to contribute. 
Stressing HR
44% of HR respondents said they are more stressed this year, according to a recent BalancedComp poll. "A comprehensive study has identified human resources practitioners as the most stressed professionals—outstripping other industries including legal, retail, catering & leisure, IT and healthcare," according to HumanResourcesOnline.net. There is a lot of pressure applied to HR practitioners today and an increased demand for strategic HR services, and it is showing. "98% of HR Professionals Are Burned Out" is the title of a recent Forbes article. The article's author notes, "Although it isn't part of their job description, members of this group had to serve as de facto therapists, cheerleaders, and leaders to maintain morale. These tasks were in addition to their core mission of recruiting, hiring, onboarding, and retaining employees."  

Add Self-Care to Your Organizational DNA
We are still in the middle of the Great Resignation. CNBC reports that "40% of workers are actively looking for work elsewhere." On top of the 11 million job changes in the first two quarters of 2022, including employees at all organizational levels. What can help you turn the tide in your organization? While a multi-prong approach is a likely answer, a significant key is building a culture where productivity does not exclude Self Care. Self-care does not have to be the antithesis of being committed to one's work. Your Baby Boomers (born 1955-1964) and Generation X (born 1965-1980) may not feel that way naturally, so it may take regular dialogues to get them to see the benefit of Self Care.
We asked how HR Managers are integrating self-care into their work culture. During our most recent Your Employees Don't Think They're Paid Enough HR Roundtable webinar, one participant said, "We send out Wellness boxes weekly. 'A Healthy Me' wellness box has healthy snacks and fliers for benefits to create a healthy you." Another attendee said, "Healthy day – have a doctor come in to talk about the top 5 diseases. Focusing on a healthy lifestyle for our employees. Having a nutritionist talk about creating healthy meals at home."
During the same HR Roundtable webinar, another attendee said that they had implemented a successful strategy of giving every employee a $200 gift card to purchase anything related to their ongoing healthiness:
A new pair of gym shoes

Going out for a relaxing dinner with friends

A subscription to a wellness app
The only requirement was that the employees capture a selfie of their healthy activity and post it on social media so that the company could share it internally and give others great ideas about wellness and work/life balance.
While these events are influential, they may be conversations to dissuade over time when they can be helped. It starts at the top to set an example. If executives practice self-care, they are likely to encourage others to do so as well. When you integrate self-care into your work culture and practice, it can help. Self-care is also a priority in the HR office. A recent study showed that those employees who departed their employer this year were highly likely to agree that "my boss and teammates are stressed out."

Critical HR Salary Grades and Ranges
The following is our list of crucial HR positions at banks and credit unions. Remember that these grades and ranges are national averages, and data will need to be more specified for your location. Your geographic location and asset size will further determine the correct salary range for your organization. Let's take a look at job responsibilities and salary ranges for key positions.

Senior HR Generalist or Senior HR Business Partner
The Senior HR Generalist or HR Business Partner is responsible for determining the needs of and implementing the best practices to support the achievement of corporate business objectives. These individuals can be the right hand of the HR Manager/Director as they provide comprehensive senior-level HR support for more complex projects and assignments. They may practice continuous performance coaching and management, proactive issue/problem identification and resolution, and coaching and development for more effective leadership.
Bachelor's degree required in Human Resources Management

5+ in an HR Generalist Role

Must be able to manage complex projects and work with executive-level leadership

High-level personnel management (onboarding and offboarding)

Expected pay range: $73,000 – 93,000 (national average is $93000)

HR Generalist or HR Business Partner
An HR Generalist's duties may include updating job descriptions and working with internal departments to oversee company employees' hiring and onboarding process. 
Salary increases for this position were 200% higher than the average market rate movement!
Bachelors degree required

Strong written and verbal communication skills

3-5 years of work experience, preferably in your company, so that they have a working knowledge of your systems and culture

Expected pay range: $45,000 – $60,000

HRIS Analyst
HRIS Analysts are highly sought after because they are the subject matter experts for the data and analytics system used in the HR department. HRIS Analysts are system admins for the HRIS system, implementing processes and pulling customized reports. This role generally aligns with other System Administrators, who are often more highly compensated just because those roles are not in HR.
Bachelor's Degree in Information Technology or a related field preferred.

Thorough understanding of all areas of information systems with highly technical knowledge of at least one commercial HRIS product

Thorough understanding of functional analysis and system design

Excellent technical knowledge and interpersonal skills

Strong analytical/problem-solving/data management skills

Expected pay range: $60,000 – $72,000

HR Recruiter
The role of HR Recruiter has risen in demand because they actively seek out new exempt and non-exempt talent daily. In this tight labor market, the focus is on their effectiveness. HR Recruiter's responsibilities include sourcing candidates online, updating job postings, and conducting background checks. They are asked to ask interview questions about many different jobs in different depts. It may be challenging to recruit for this hot job because they are commissionable when working for a recruiting agency.  
The salary for this position grew nearly as fast as HR Generalist over the past year. A Bachelor's degree is strongly preferred if they recruit for exempt roles. 
Participate in job fairs and hiring expos

Strong social media skills for posting and listing jobs

Ability to interview both online and in person at exempt and non-exempt levels

Professional level of written and verbal communication skills

2-3 years of work experience, preferably in your company, so that they have a working knowledge of your systems and culture

Expected pay range: $56,000 – $70,000

Training Manager
A Training Manager is responsible for developing company learning and development strategies to enhance the productivity of the workplace. Duties include scoping out end-user needs with department heads and implementing training strategies.
A Bachelor's degree is strongly preferred

Ability to design adult learning programs after scoping out departmental needs/goals

Familiarity with a variety of online training platforms and options 

Professional-level interpersonal and writing skills

Expected pay range: $85,000 – $105,000

Trainer I
A Trainer I position may be acquired by a Teller or Customer Service Representative who has shown superior performance. The role primarily trains on teller or platform activities.
2+ years of experience as a Bank Teller

Highschool degree required

Good interpersonal skills

Expected pay range: $42,000 – $48,000
Tips For Hiring HR Professionals
The need and requirement for high-performing HR professionals who remain undaunted in the face of ever-increasing change management are greater now than ever before. Banks and credit unions compete with hospital systems, corporations, and state government offices for the same talent. The chosen professional will likely be the face of management to your employees and oversee the Total Reward proposition to the workforce. Here are a few things to keep in mind. 
Use a validated pre-employment test like Predictive Index. Anyone can give a good interview once or twice. You can't afford to be wrong about this selection. 

Be sure that you are accurate about your benefits and compensation package and that you are competitive in the market. No ball-parking!

Everyone wants to work for an organization with employee-centric work culture. Demonstrate ways you are building a healthy work environment to attract top talent. They want to know they have a place at the table and can impact change. When interviewing, listen to their views of a solid culture to ensure your views are in alignment.
If you need additional assistance in building pay grades for your organization, then take the time to schedule a demo of our best-in-industry BalancedComp web application. One of our highly trained HR consultants will walk you through the process and demonstrate how our compensation methodology ensures results for our clients. 
Interested in having "real talk" with some of your HR colleagues at banks and credit unions? Join us for our following Your Employees Don't Think They're Paid Enough HR Roundtable webinar, hosted by BalancedComp CEO Christie Summervill. We are here to help you succeed in balancing compensation and performance at every level of your organization. 
Back to Blog