Why Balanced

Scorecards Fail
By Andrew Stephens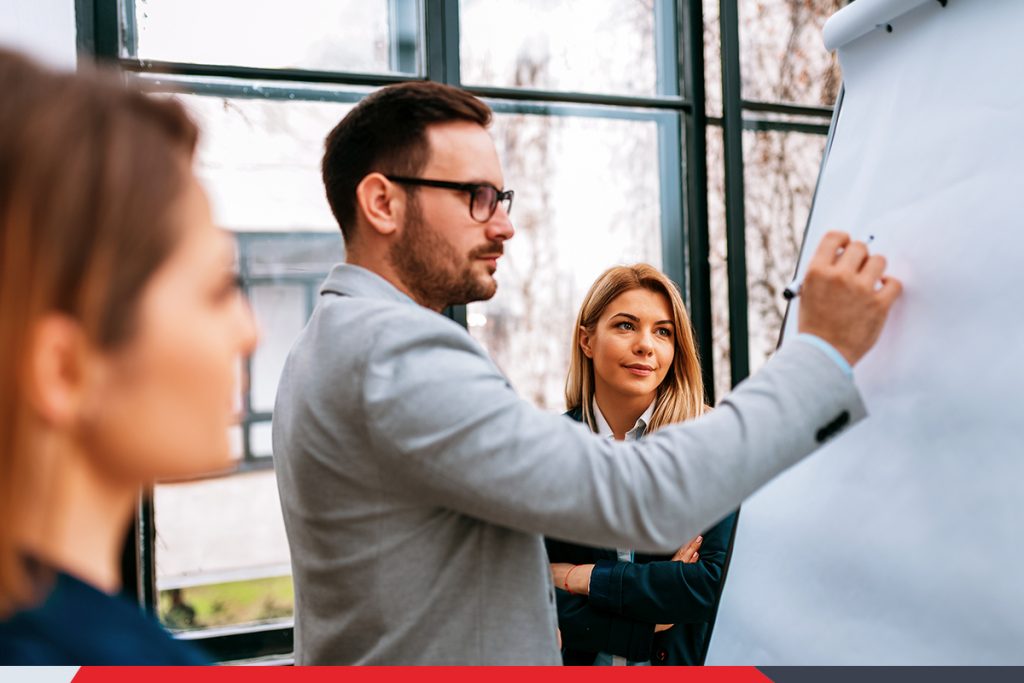 Avoid the common pitfalls that can tear down a scorecard before its true potential can be realized throughout the bank or credit union.
Ensuring that the vision and objectives defined at the top of an organization are aligned with what's happening throughout every department is a ubiquitous hurdle that crosses industry, market, and asset size. It's easy for the varied departments to disconnect or silo themselves to focus on micro-goals that don't contribute to the overall success and trajectory of the business.
Does it even matter if your department is thriving when others may be faltering?
Banks and credit unions are not immune to this challenge of creating clarity and aligning focus to achieve desired outcomes. A proven and effective method is the balanced scorecard. Developed by the executive team or board, and often requiring outside facilitation or consultation, it identifies and defines key performance indicators (KPIs) that the organization should prioritize in order to grow and succeed.
Once the scorecard has defined the KPIs, the vision, objectives, goals, and expectations can be disseminated throughout the bank or credit union. Everyone from the top down can rally around a singular focus for the business and know their exact role in it. Employees become more invested when they can see at a granular level how they directly contribute to, and impact, the success (or failure) of the business.
"Achieving this can streamline processes to better position people to do more, supporting that internal dynamic that often falls apart," said Paul Robert, CEO of FI Strategies, a strategic consultancy for financial institutions
In a perfect world, he explained, developing the scorecard would be a top priority after strategic planning, and then continue being monitored at consistent and frequent intervals. The scorecard narrows focus to develop tactical plans and solutions that help the organization meet key metrics both toward the short- and long-term vision.
No matter how well and fine-tuned the scorecard is, it's bound to fail if it isn't nurtured, managed, and prioritized at every level. Robert calls it a living document. "It's ongoing and it's something that needs to become ingrained in the culture of the organization." The balanced scorecard is bound to shift the scales against you, or fail altogether, if it's forgotten until next year's strategy meeting. Click & Tweet!
4 WAYS TO ENSURE SCORECARD FAILURE
FAIL: If the scorecard isn't a living document.
Creating the scorecard and monitoring the metrics is not a one-time event or project, it's an open-ended process. It's not an insurance policy tucked away in a drawer, it's an active and dynamic document that requires constant attention.
FAIL: If it isn't used as a coaching tool.
Scorecard initiatives fail largely because they don't use the scorecard as a coaching tool, which they should. Managers should use it as a springboard to develop tactical plans that ensure success for each employee, then review performance against the scorecard often (i.e. quarterly).
FAIL: If each metric isn't being properly tracked and reported.
If the team only hears how well it's doing quarterly (or worse, less often), then the scorecard can't be considered a "living" document. Tracking, monitoring, and reporting must be done on a consistent and timely basis. For instance, loan officers needs to see their numbers weekly or daily so they can be nimble and proactive to adjust where needed.
FAIL: If there aren't any consequences.
Incentive pay and programs for rewards and recognition must be tied to the scorecard for maximum success. Robert described some clients who create their own product-based incentive plans, which ultimately diminish the efficacy of the scorecard. It's not just the tactical implementation that matters, the kicker is tying the scorecard to performance management.
BALANCED SCORECARDS DELIVER BALANCEDRESULTS
"Everyone seems to struggle with incentives because they often drive the wrong behaviors," Robert said. "By tying them directly to the scorecards, you can be more sure that you're driving and incenting the right behaviors."
He went on to explain that having these scorecards provides the impetus for employees to become more forward-thinking, and more tactical about sales and service efforts. They'll proactively drive business and gain better understanding of the potential of their market.
Ultimately, the balanced scorecard will work for you—provide regimented processes that yield structure, contribute to the greater good of the organization, and define parameters for every employee—if you put the work in.  According to Robert, it creates guardrails that keep everyone on the right track to not only be successful, but to share common success.
Back to Blog