Less ambiguity
Strengthen communication between managers and employees
Empower your people to assess and communicate how they add value over the course of the year. BalancedResults develops and documents all aspects of the performance review process in real-time. Engagement between both supervisors and employees is enhanced by regular check-ins and documentation based on your settings.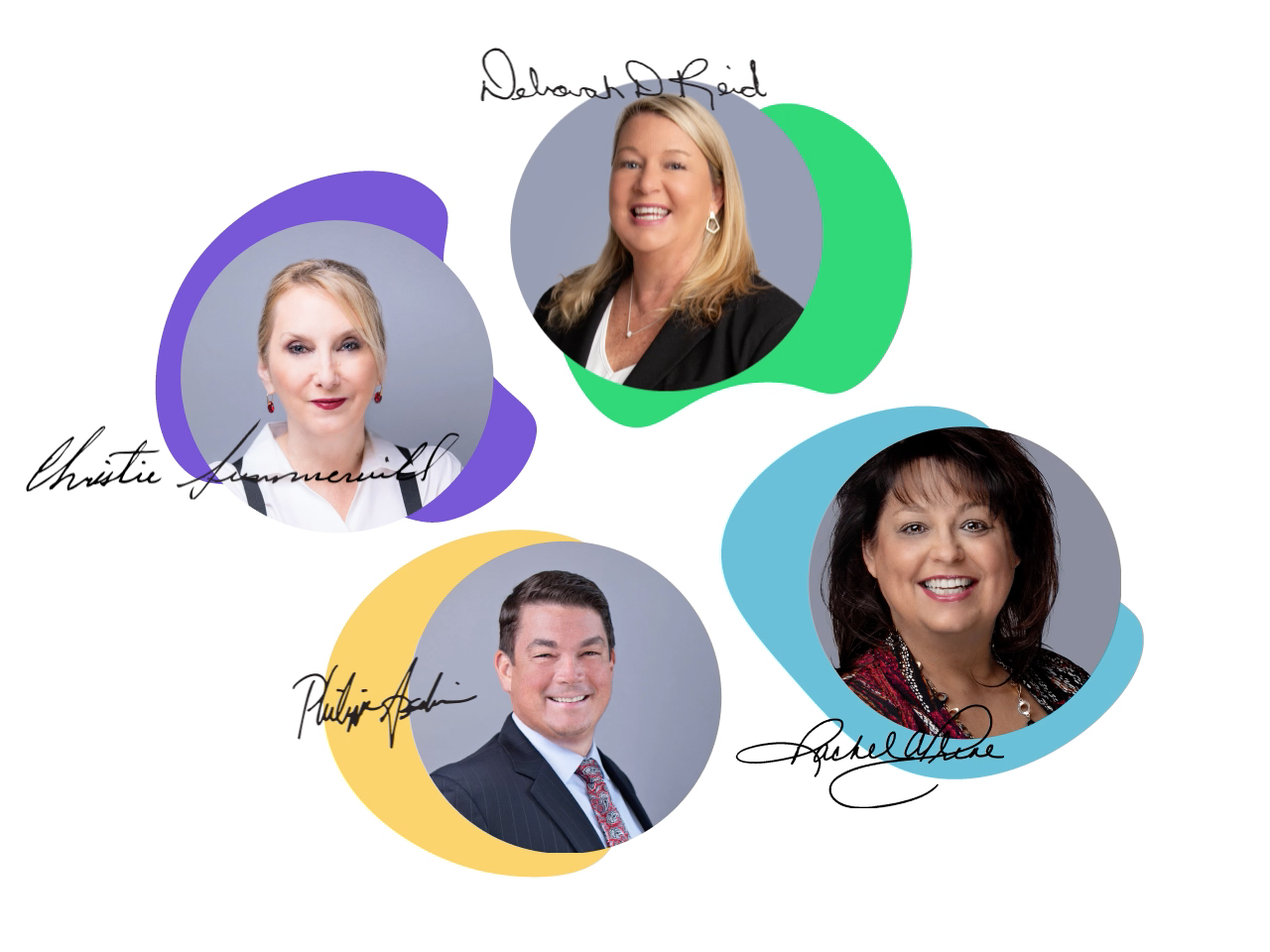 Performance plan architects
Our consultants are HR experts
BalancedResults is powered by seasoned HR leaders who know how daunting performance management can be. We will train your managers as we work to develop goals and craft relevant plans. After the initial project, your consultant will remain your partner as you navigate unique challenges.
Meet our team
Designed to be flexible
Take control of the process
Adjust supervisor access to plan templates
and employee plans
Set approval requirements at the beginning
and end of the process
Require which plan sections must be
completed at specific junctures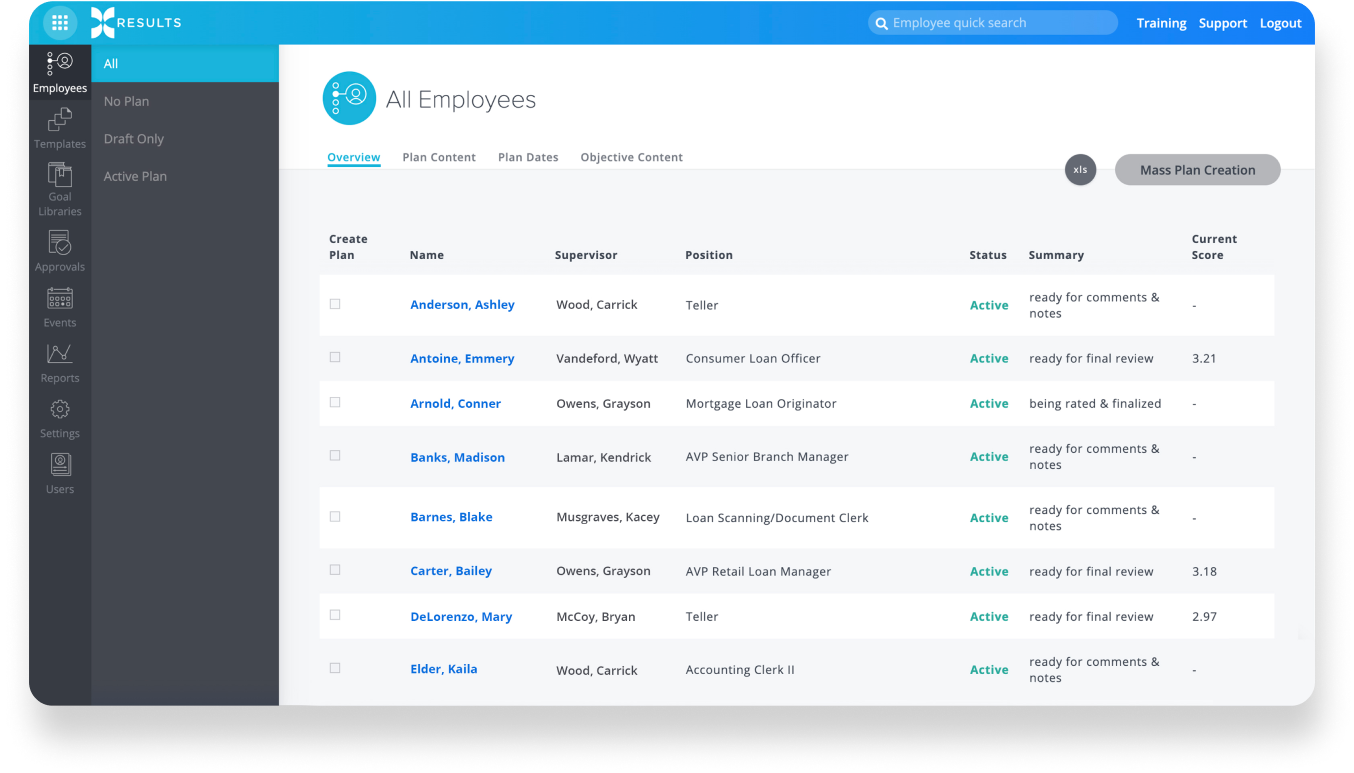 Eagle eye view
Easy to administer
We know you need to assess progress throughout the year. Instantly view each plan's status, where it is in the approval process, and if all required events have occurred. Send out reminders or make overrides en masse without ever leaving the page.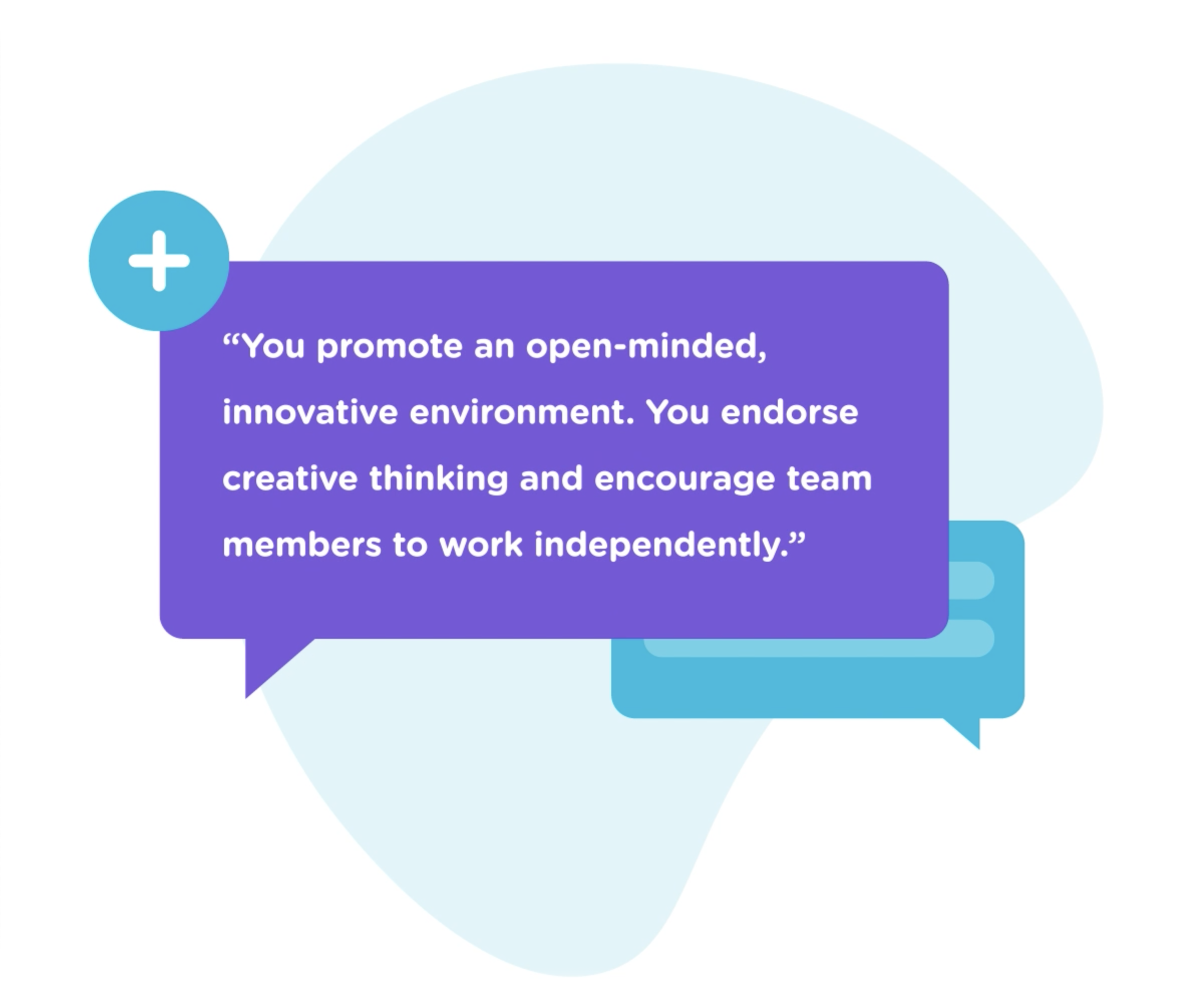 Talk the talk
Text suggestion libraries
Unlike "out of the box" performance management solutions, BalancedResults is filled with industry-specific language that will propel your supervisors over communication hurdles. Whether they are building plans, making comments, or writing their conclusion at the end of year, they'll find the right words to express praise or criticism.
Fully integrated
Truly tying pay to performance
Improve accuracy and save time by managing data in one place. BalancedComp and BalancedResults share data bilaterally, connecting the budgeting and performance review processes.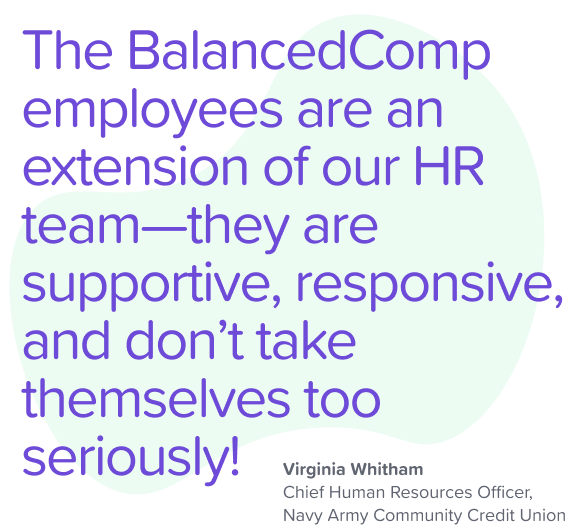 Direct access
In-house design, development and support
The BalancedResults app comes equipped with a full-time team of professionals who continually improve our web app. A mix of talents, from design to web development, our team is dedicated solely to our mission of improving the app experience and providing you with the best possible application on the market today.
Within our apps, our users have direct access to our in-house team of professionals for support and documentation. Knowing that you have the backing of a dedicated support staff means that you won't need to field "how to" questions from supervisors and colleagues.