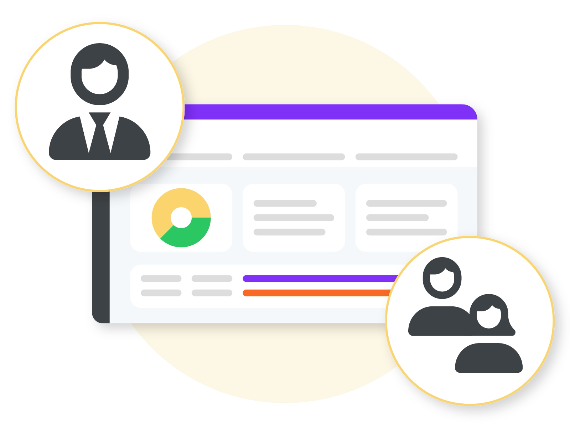 Access granted
Connect your stakeholders
at all levels
BalancedRewards was developed to ensure transparency and parity for your employees and your board. With incentive plans that pay for themselves through measurable results, your employees are incentivized to do more and your board will see a strong return on investment.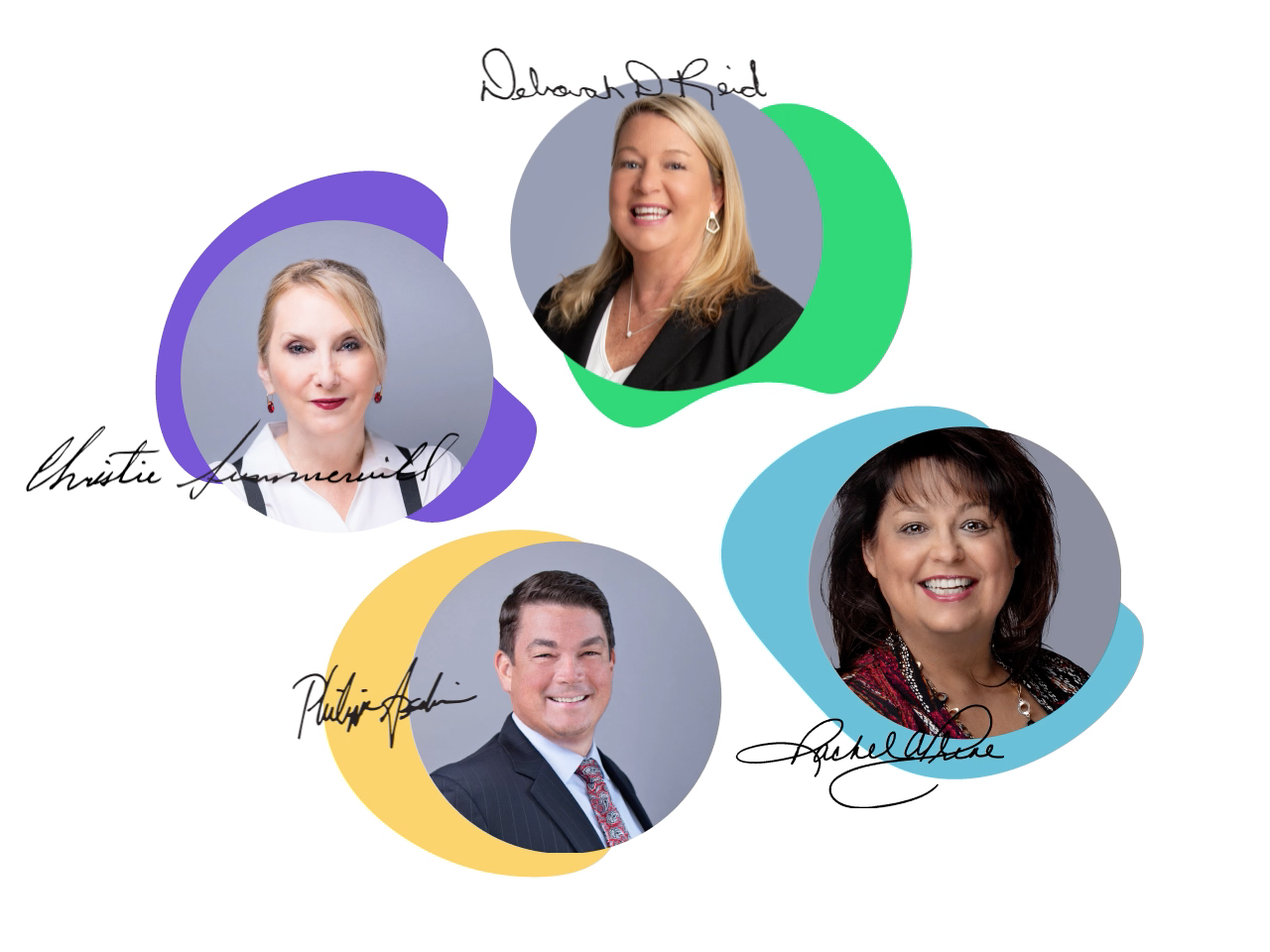 An app with a heartbeat
Our consultants are partners, not vendors
BalancedRewards is powered by a team of dedicated HR consultants who will set your system up right the first time and remain your partner moving forward. Get the advantage of a web-based tool for managing your salary grades and ranges, as well as a dedicated compensation expert with knowledge of HR salary administration in the financial industry.
Meet our team
The proof is in the pudding
Incentives that pay for themselves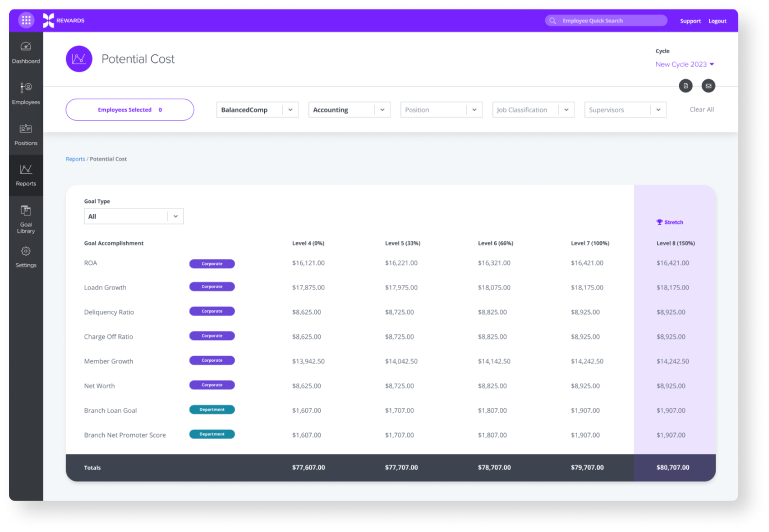 Potential Cost Report
An incentive plan can be hard to sell without the benefit of a demonstrated ROI. BalancedRewards resolves this with our Potential Cost Report, which allows you to evaluate the cost of the entire program per achievement level.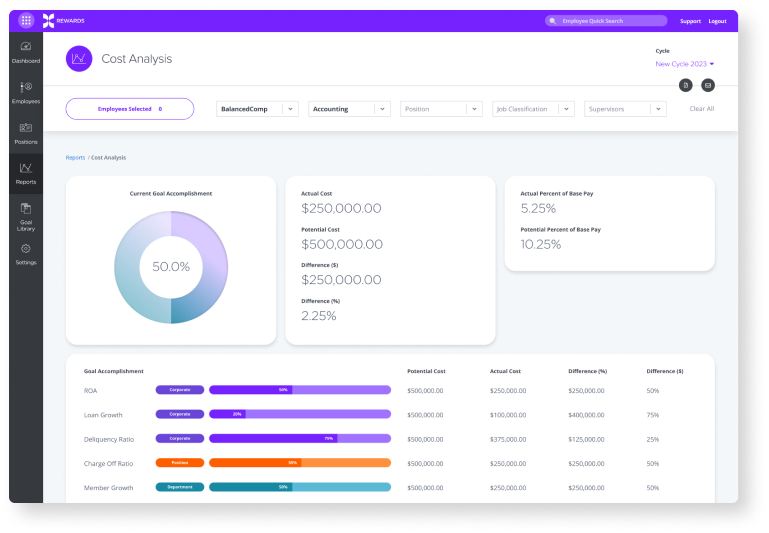 Cost Analysis Report
After the program commences, the Cost Analysis Report compares the ever-changing current cost of the program relative to its potential cost.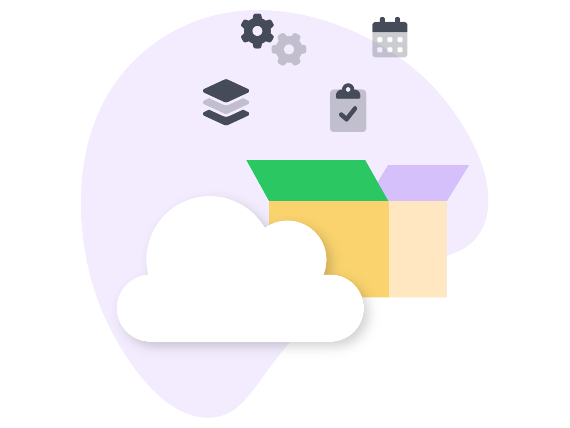 Dynamic, not destructive
System administration: solved
Easily access historical data with the click of a button. BalancedRewards captures every round of your bonus program's settings, goal libraries and plans within an "annual cycle" container. This future-proofs your ability to compare how you've previously done things against new ideas.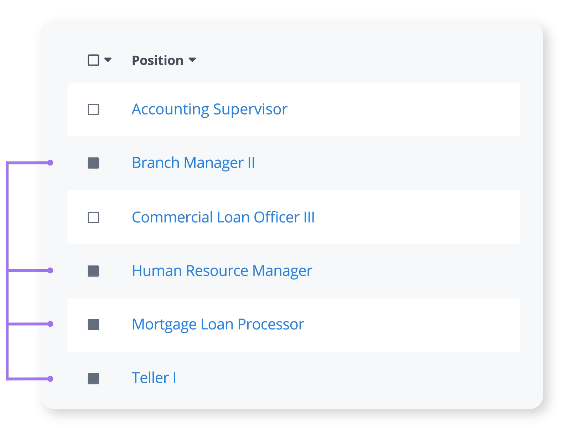 Exponential efficiency
Mass Actions in One Click
Nobody wants to spend hours constructing and activating dozens of plans. Mass actions were baked into every single administrative responsibility in BalancedRewards. You'll be able to add, edit, rate, and activate goals en masse for all your incentive plans.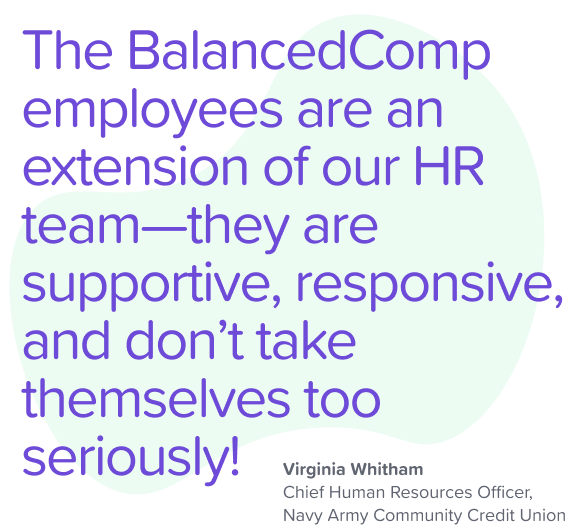 Direct access
In-house design, development and support
The BalancedRewards app comes equipped with a full-time team of professionals who continually improve our web app. A mix of talents, from design to web development, our team is dedicated solely to our mission of improving the app experience and providing you with the best possible application on the market today.
Within the BalancedRewards app, our users have direct access to our in-house team of professionals for support and documentation. Knowing that you have the backing of a dedicated support staff means that you won't need to field "how to" questions from supervisors and colleagues.