BalancedComp's 2023 Salary Survey Offers Unparalleled Compensation Insights for Financial Institutions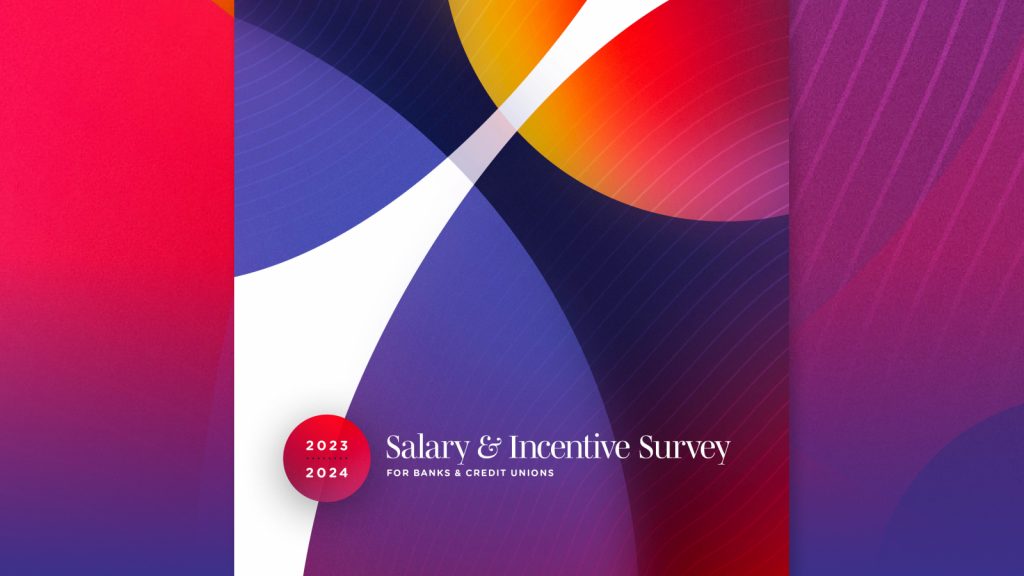 BalancedComp, a recognized industry leader in compensation design for financial institutions, is thrilled to announce the release of its highly-anticipated annual salary guide for 2023-2024, providing invaluable insights into the salary and compensation landscape within the financial sector. This comprehensive report, based on data gathered from over 400 banks and credit unions across the nation, is set to become an indispensable resource for industry professionals and decision-makers.
The ultimate question: What should I pay my employees?
The 2023-2024 BalancedComp Salary & Incentive Survey Report is the culmination of months of meticulous research and data analysis. It offers a deep dive into salary and compensation market rates across U.S. banks and credit unions (asset sizes from $50M-$12B+). With an emphasis on providing actionable insights, this report equips financial HR professionals with the knowledge needed to make informed decisions and attract top talent. This salary survey report can be purchased here.
Key highlights of the report include:
1. National salary benchmarking: Access to up-to-date, industry-specific salary benchmarks to ensure your institution remains competitive in talent acquisition and retention efforts. Used to equip and empower HR professionals, creating vital data transparency needed between them and their stakeholders to become true partners. 
2. Comprehensive compensation insights: Nuances of compensation packages, including bonuses, benchmark job positions, geographic wage differentials, out-of-cycle pay raises, remote work, and equity incentives, to develop a holistic and authoritative understanding of the financial industry's compensation landscape.
3. Regional analysis: Regional compensation variations allow tailoring strategies and labor budgets to specific geo-targeted market conditions and desired territories.
4. Trends and best practices: Industry data insights on some of the largest, most relevant, and hottest trending topics to develop innovative compensation strategies that align with an institution's corporate goals and core values. Includes: Corporate turnover, the Top 100 Fastest Moving Salaries Report, budgeting, performance management, SERPs, benefits, minimum wage, and more.
5. DEI & pay equity: Integral diversity and inclusion data, including minority and gender pay, to foster a more equitable workforce and gain a competitive edge in today's employment market for your organization and compared to industry peers.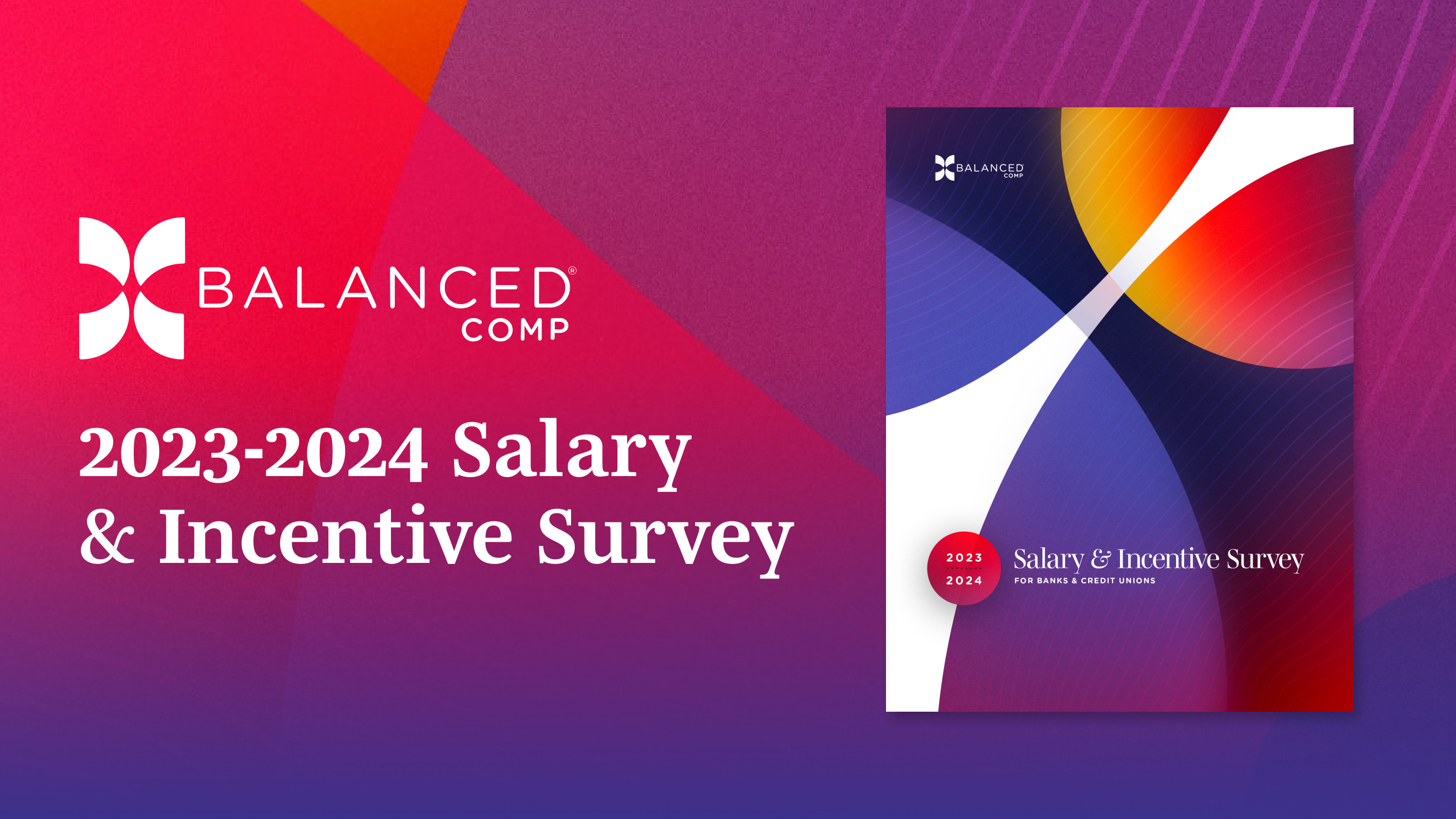 "We are very proud to deliver this year's survey report and the crucial compensation transparency it brings, which is the result of our unwavering commitment to providing our clients with the most comprehensive and credible data available," said Jordan Summervill, Compensation Manager at BalancedComp. "In an industry marked by rapid change and fierce competition for talent and retention, this report empowers financial institutions to make strategic decisions that can have a profound impact on their growth and success."
The 2023-2024 BalancedComp Salary & Incentive Survey Report is now available for purchase and can be obtained through our website at balancedcomp.com.
To learn more about this report, media inquiries, or to schedule an interview, please contact:
Jennifer Wheeler
Director, Marketing
BalancedComp
Marketing@balancedcomp.com 
About BalancedComp
BalancedComp is a consultant exclusively for banks and credit unions, specializing in creating compensation and performance management software, comprehensive salary surveys, and providing strategic guidance for our partners in financial institutions across the United States. These services help clients develop customized salary and incentive programs that increase equity and help attract, retain, and motivate top talent in the industry. Founded in 2010, with headquarters in Wichita, Kansas, BalancedComp serves over 300 financial institutions nationwide. For more information, visit balancedcomp.com.
Back to Blog