New Features: August 2023
By Jacqualyn Summervill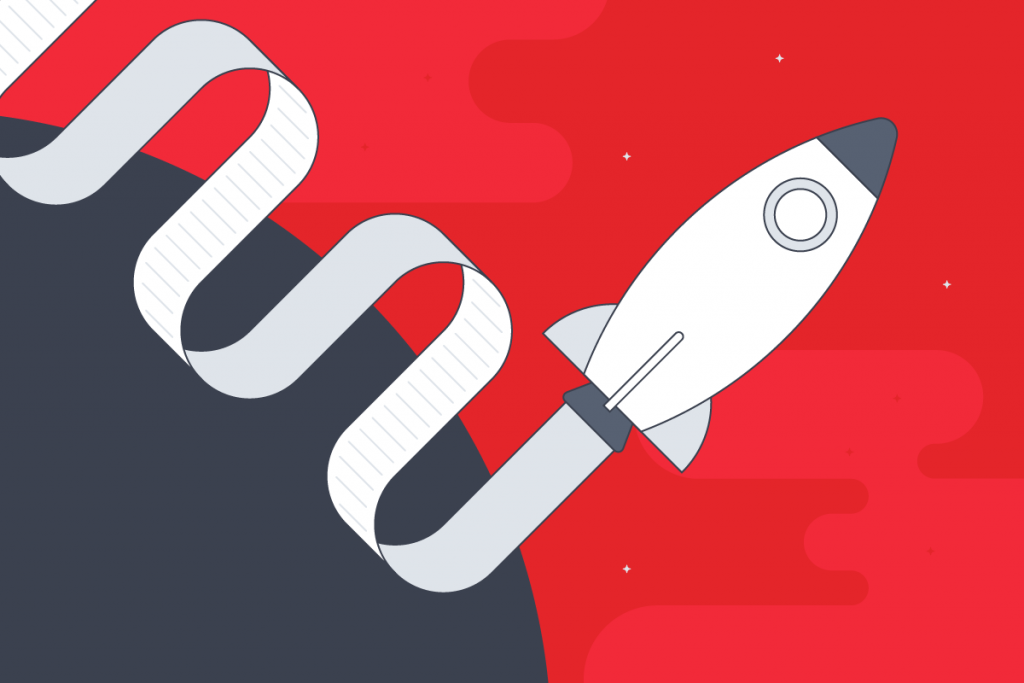 This month, we've introduced a myriad of meaningful enhancements to existing features!
IMPROVED: Customize your job descriptions when downloading en masse
Previously, customized job descriptions were available only for individual downloads, leaving bulk downloads with all sections included. But not anymore! We've extended those customization options to mass downloads as well. Now, capture all your BalancedComp job descriptions at once and tailor them to your exact needs.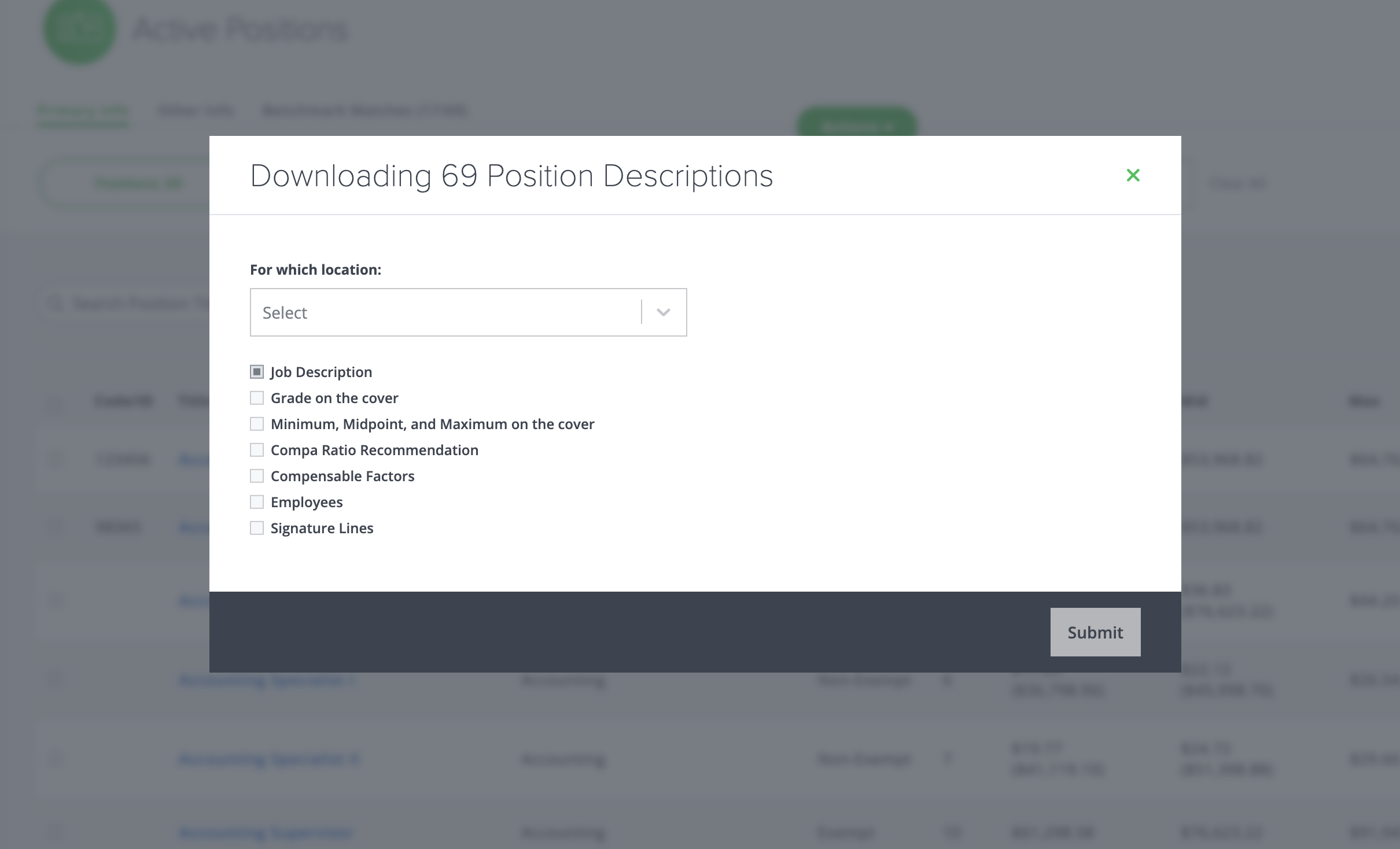 NEW: Ability to set positions' market incentive percentages en masse
We've introduced the ability to enter market incentive percentages en masse. No more tedious individual inputs. Combined with our existing workspace filters, you can now swiftly slice and dice your BalancedComp positions and rapidly set their market incentive percentages in alignment with your market research or internal policies!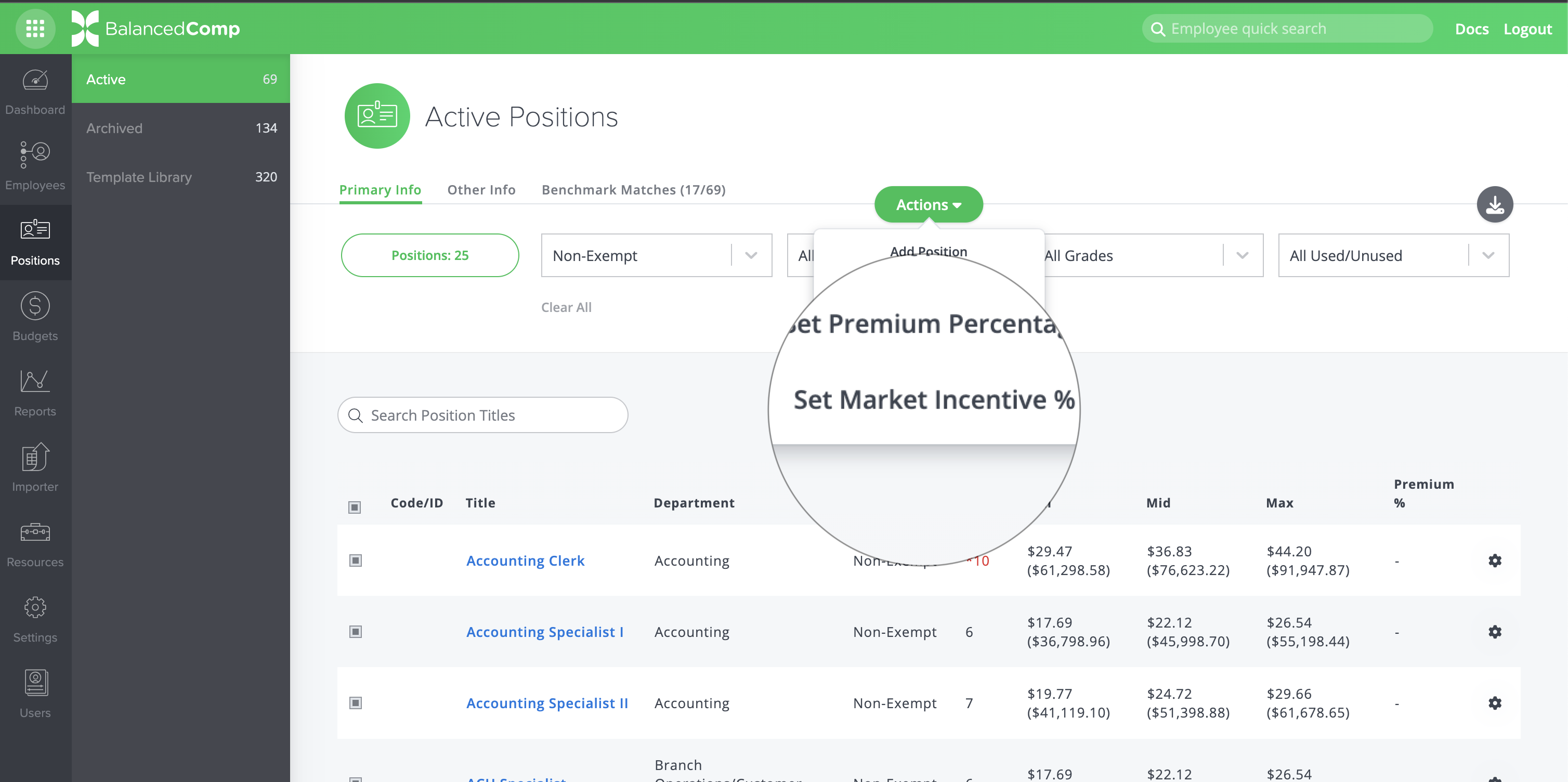 IMPROVED: Significant speed improvements to creating budgets and budget reports
You've heard this a few times in the last few years, and we're continuing the trend! Our speed tests revealed that creating a budget in BalancedComp and viewing the "Grouped by" reports on budgets were still quite slow for our largest clients. We've reduced those pages load times by 98%!
NEW: Unified Results supervisor views
This update enhances the way supervisors interact with templates and employees in BalancedResults. We've transitioned the supervisor "card" view to match the same intuitive "table" view that administrators enjoy. This upgrade not only provides additional vital information to supervisors, but also creates alignment between administrator and supervisor perspectives. The result? Reduced confusion and a harmonized user experience across the board.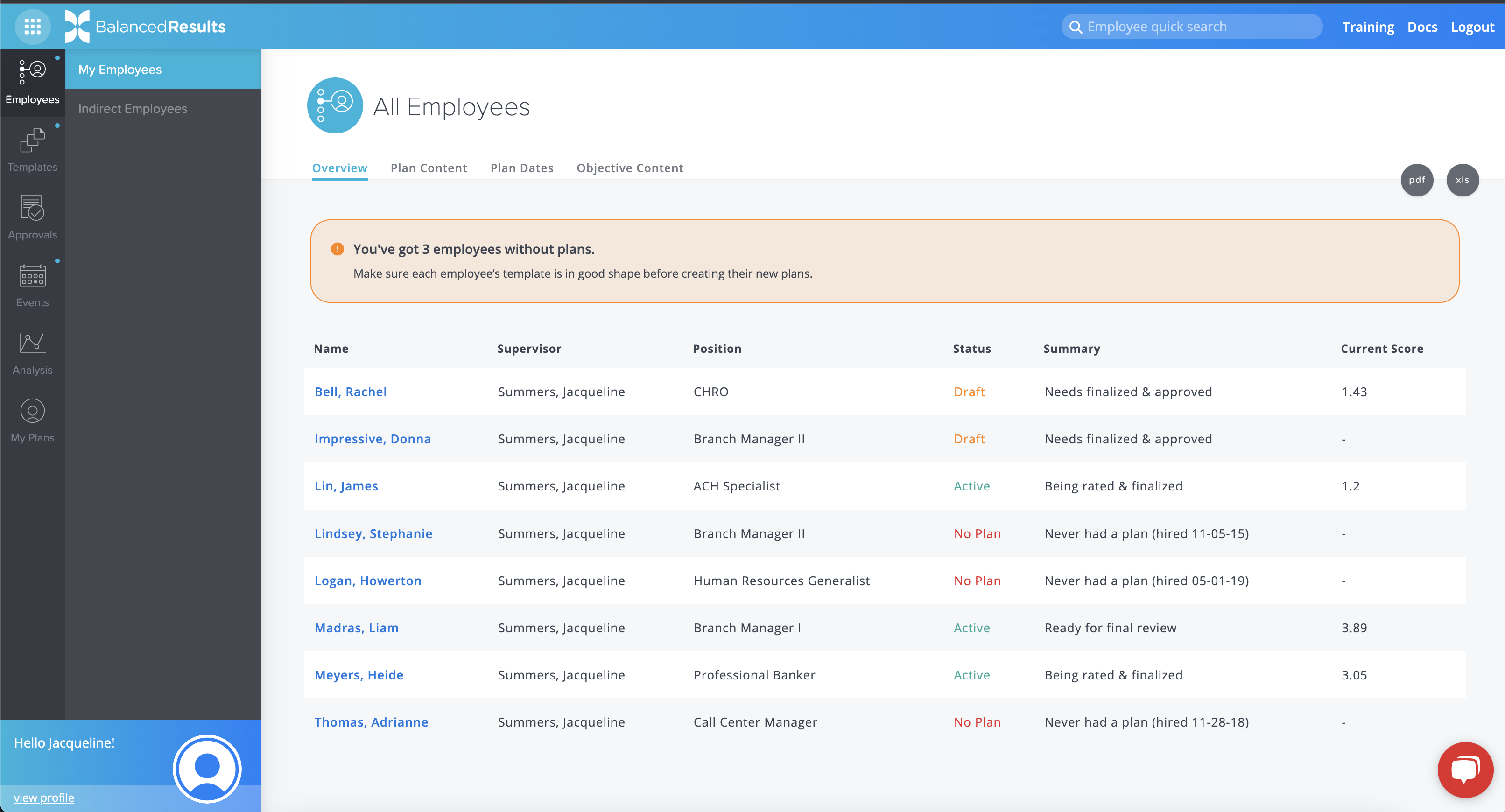 IMPROVED: Enhanced password experience
In a nod to accessibility and smoother user interactions, we've enhanced our password inputs across all the apps. The addition of a "show password" icon enhances accessibility, making password entry effortless. But that's not all – our commitment to your security shines through with added alerts. Now, if you enter a password that doesn't meet our requirements, you'll receive instant notifications, ensuring your password aligns with the highest security standards.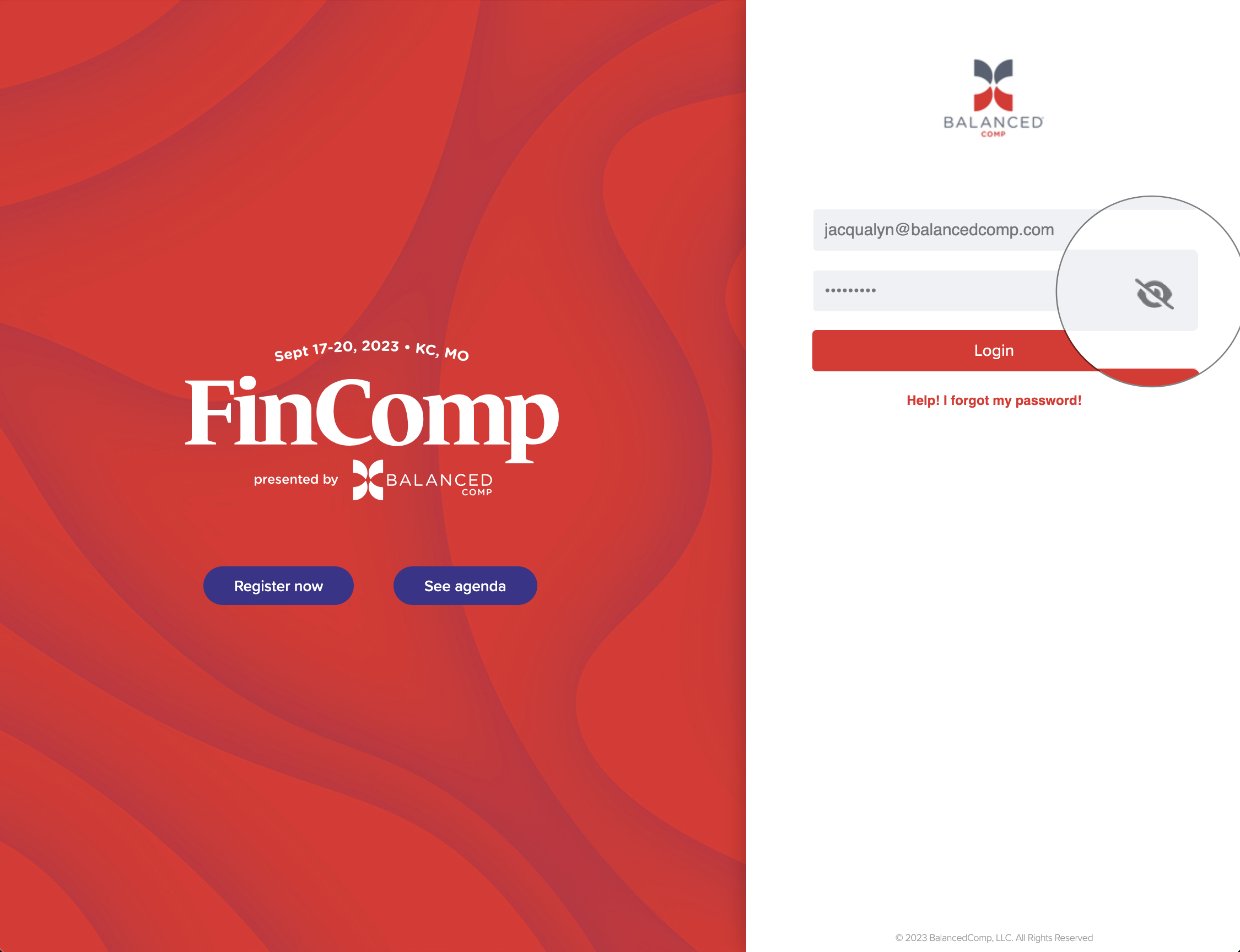 IMPROVED: Used and unused position filter
Sorting for active BalancedComp positions used by employees and identifying those that are currently unused has never been easier. This seemingly small yet impactful feature empowers you to curate your system data effortlessly, providing quick counts and simplifying your mass actions.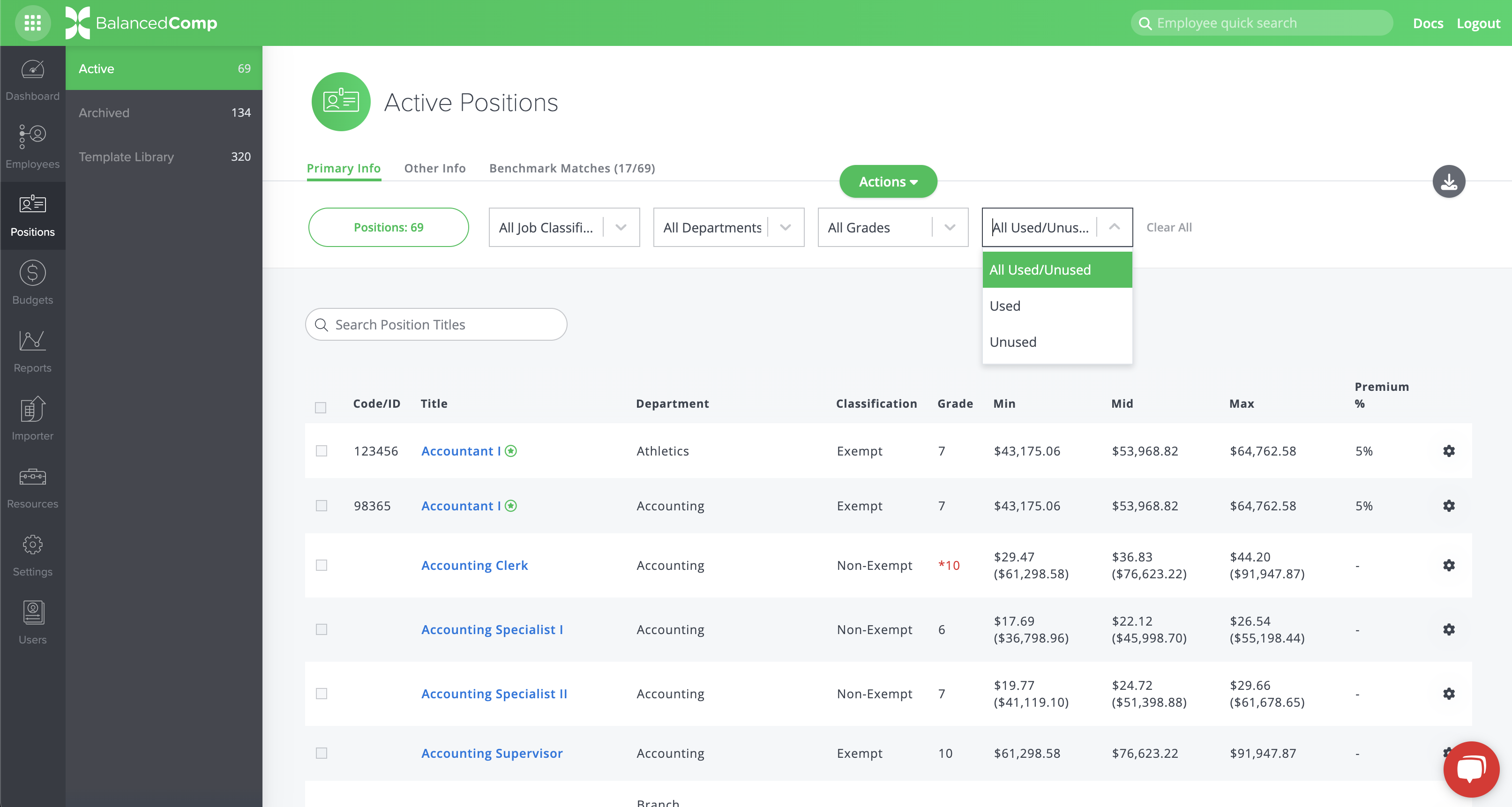 Back to Blog