New Features: September 2023
By Jacqualyn Summervill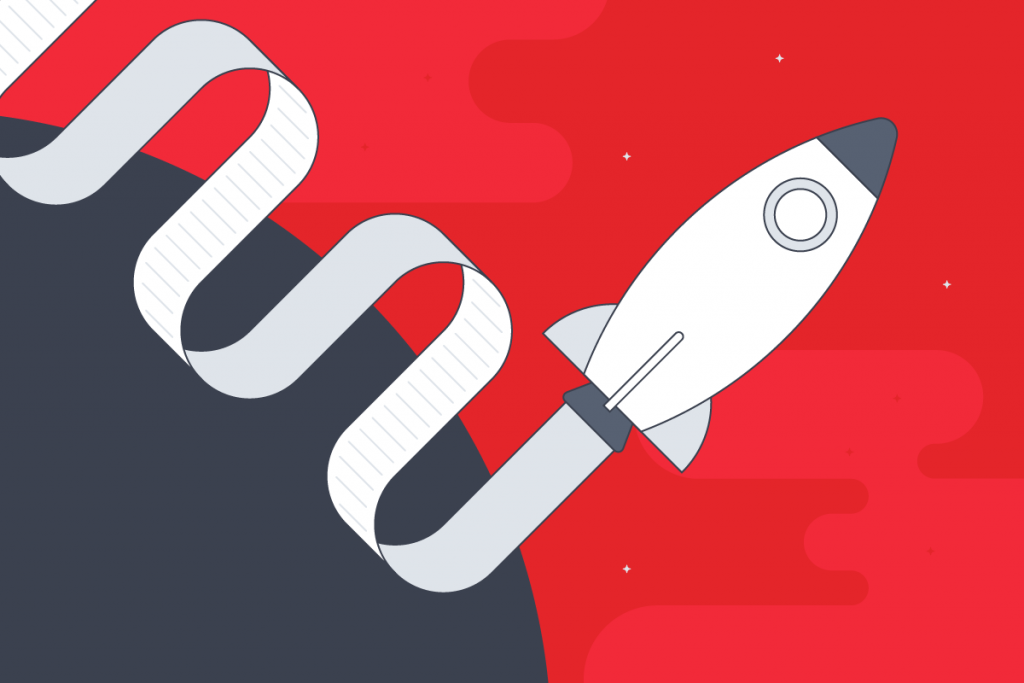 This month, the dev team has been laser-focused on the preparatory work necessary for us to put our applications through regular penetration testing. But don't worry, we still snuck in a few new features!
NEW: Option to show Job Descriptions on Results templates
We now offer the option to integrate BalancedComp Job Descriptions into your BalancedResults Templates seamlessly. These job descriptions can be valuable when building performance reviews, offering essential functions that align perfectly with your evaluation needs. We understand that not all clients store their job descriptions within BalancedComp, so this feature is designed to be flexible. It's turned off by default, but you can easily enable it under Settings > Permissions. Elevate your performance review process with this new integration, and enjoy the synergy of BalancedComp and BalancedResults!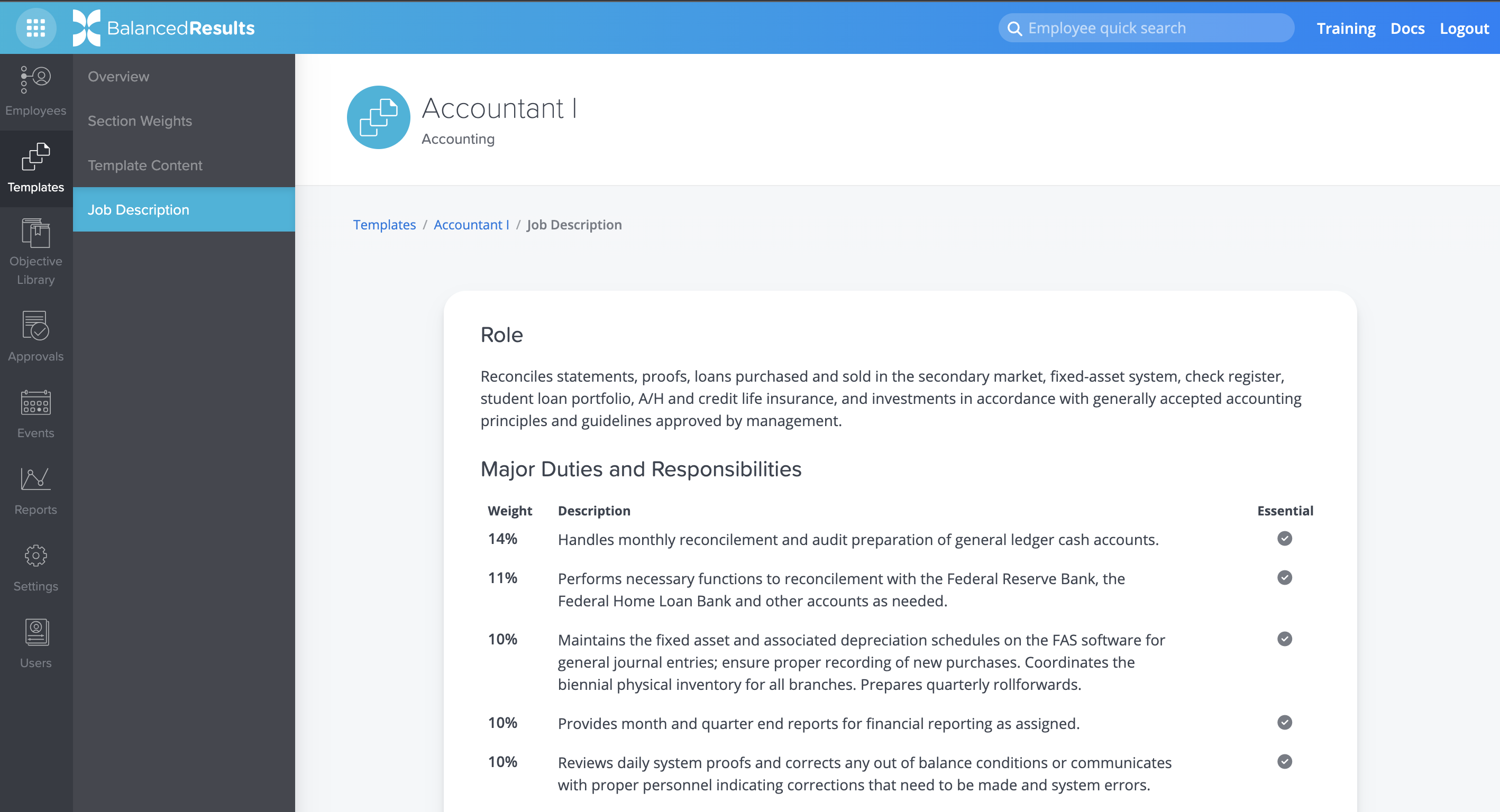 NEW: Workspace filters in Results
We're excited to introduce a significant enhancement to your BalancedResults experience. Say hello to Workspace Filters, now available on the all-employees page. With this powerful addition, you can effortlessly filter and view your employees by various criteria such as supervisor, position, department, and status. These familiar workspace filters, already present in BalancedComp and BalancedRewards, bring an entirely new level of usability to BalancedResults. Transforming this page into a dynamic report, you can now tailor your view to precisely meet your needs.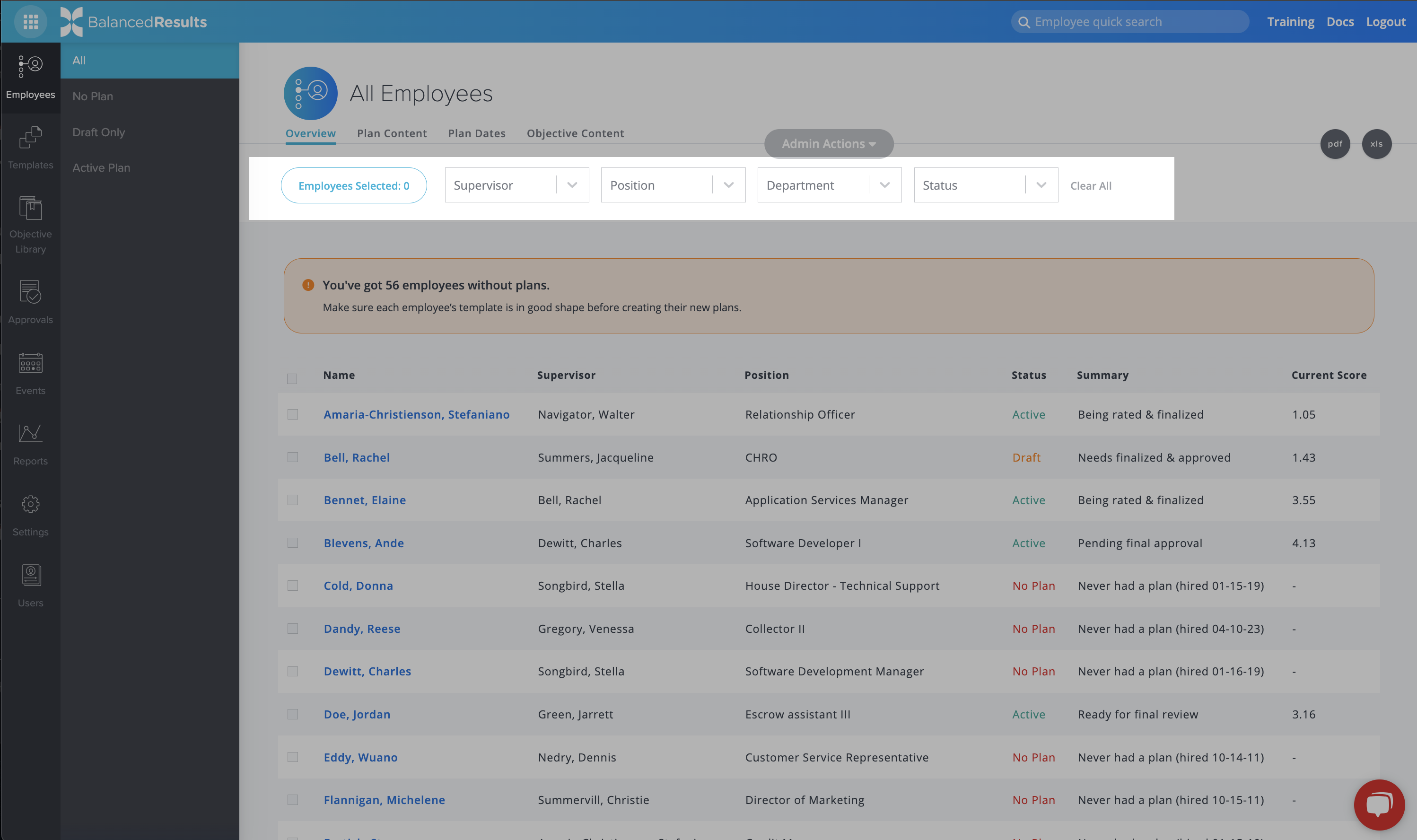 IMPROVED: Changed "archive all unused positions" to an ability to archive en masse
Previously, we offered an option to archive all unused positions at once, and now we've taken it a step further. Say hello to the "Mass Archiving Positions" feature in BalancedComp, designed to make this feature more flexible. The workspace filter for Used and Unused positions still remains, but now you can archive any group of positions en masse. This enhancement puts the power of efficient position management in your hands, allowing you to tailor your archiving to suit your needs precisely.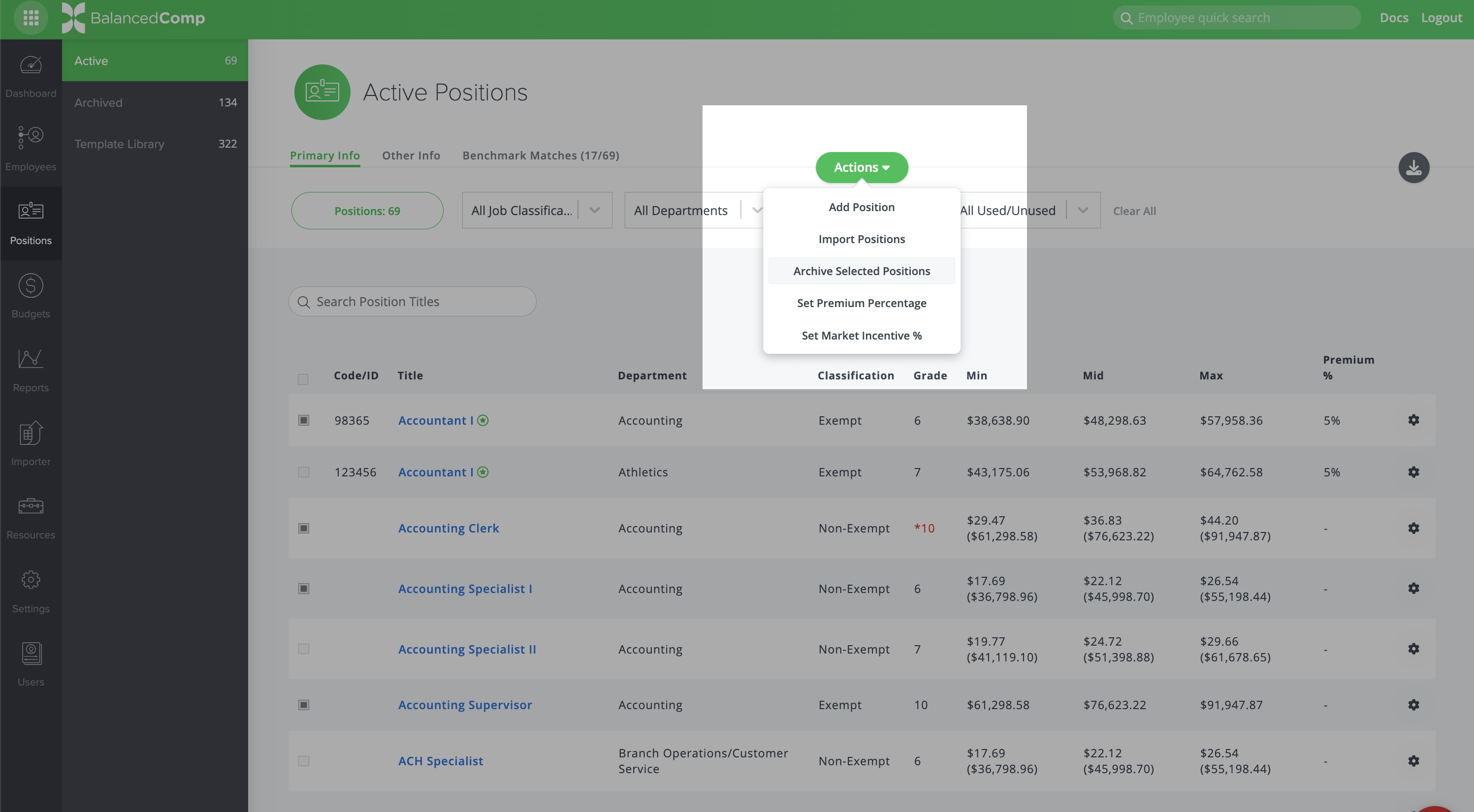 NEW: Added CEO Pay Ratio, Gender, and Minority Status reports across all asset sizes
While this data is not live in your system yet, we do have it available to our consultants and support members. If you ever have questions about average compa ratios by job classification, gender, or minority status across any and all industries and asset sizes, just shoot us a quick email and we'll be able to instantly provide you with that data.
Back to Blog